Best islands around Phuket Thailand to explore today
Make your upcoming vacation special by hitting the islands near Phuket and creating lifelong memories with like-minded people. Whether your idea of fun is lazing around on serene beaches or diving underwater to explore the wealth of aquatic flora and fauna, these tropical islands are a perfect choice for your next getaway. The charm of these islands is characterized by beaches with soft sands and tropical trees enhancing their visual appeal, a wide array of water sports, and shallow waters around apt for swimming.
Best islands around Phuket Thailand to explore today
01 Koh Phi Phi Islands – World Famous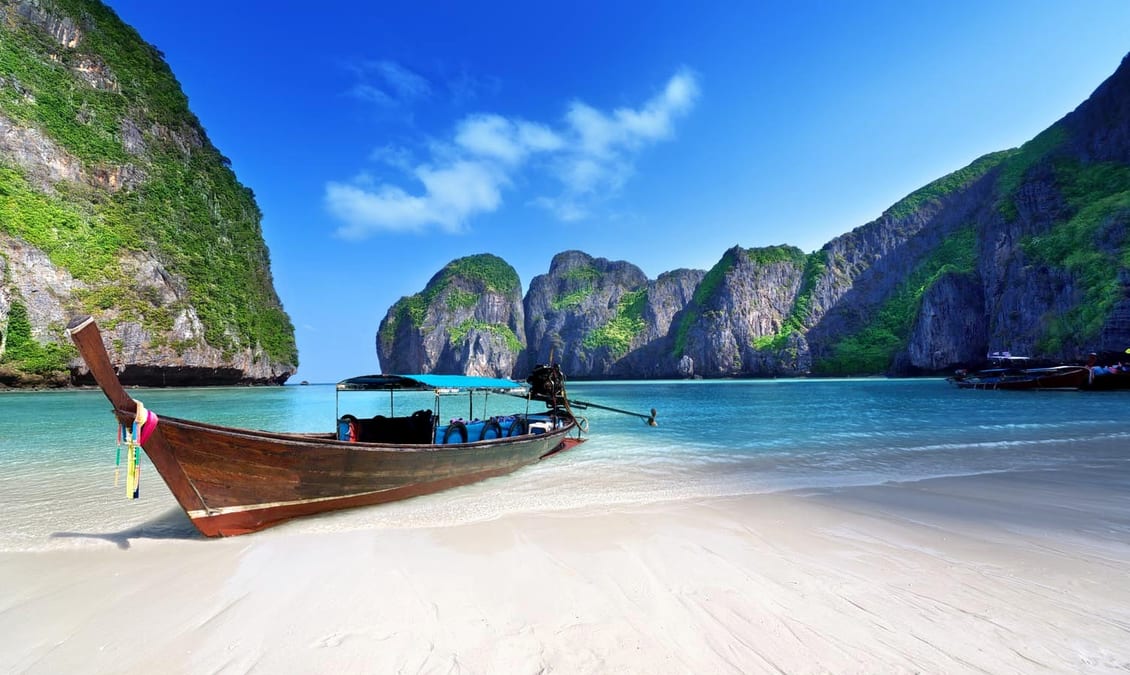 Featuring the kind of beauty that is nearly impossible to explain in words, Koh Phi Phi is among the most picturesque islands near Phuket. Dozens of different shades of blue waters around, exquisite limestone rock formations, and extremely scenic white beaches – Koh Phi Phi is a piece of heaven you must visit at least once in your lifetime.
Apart from admiring its natural splendour, you can dive deep to explore the colourful underwater world, indulge in rock climbing, or cruise around the island to see what is hidden from your eyes.
02 James Bond Island National Park
Phang Nga Bay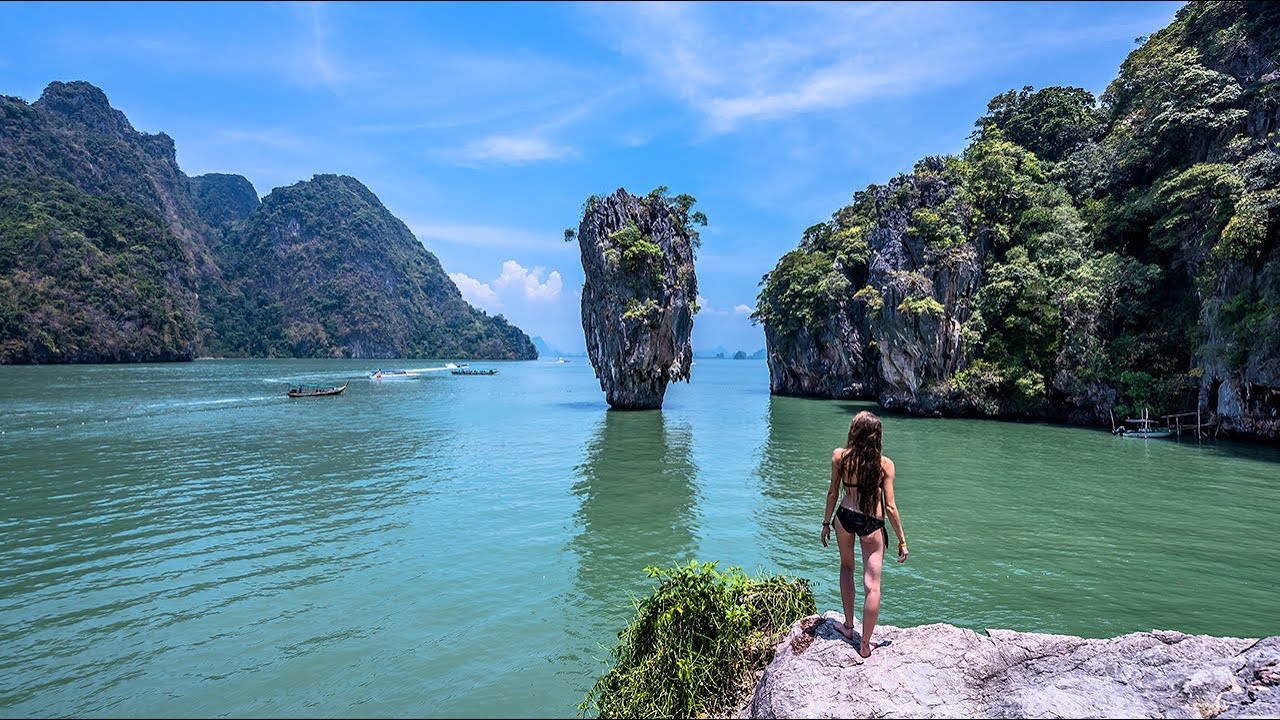 Originally named Khao Phing Ka, this island acquired its new name after a James Bond movie was shot here in 1974. Claiming a matchless fame for all the right reasons, James Bond Island is among the most visited islands around Phuket.
The delights here are available in the form of delicious seafood and breathtaking sights of huge limestone formations rising from aquamarine waters of Phang Nga Bay. Due to the ease of access, a tour of this island is often combined with Krabi tour.
03 Koh Lanta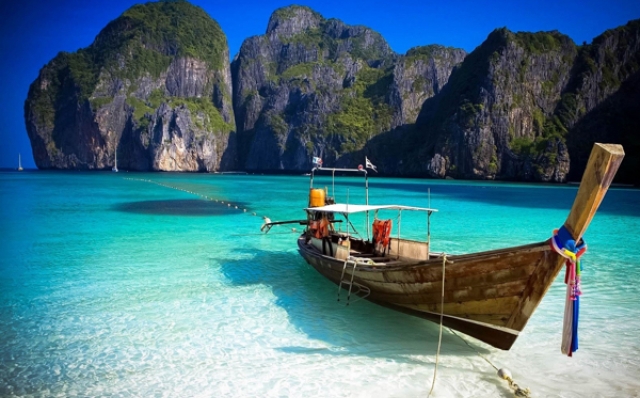 A highly recommended option for those who are looking forward to spend a peaceful vacation in Thailand, Koh Lanta is popular for its pleasant climate, offbeat location and laid back atmosphere. From stretches of lush greenery on pretty hillocks to white sandy beaches featuring coral reefs and a rich aquatic life, there are lots of treats for your eyes here.
Set out on a cultural trip to Koh Lanta Old Town, explore the biota of Koh Lanta National Park or just visit Trang Islands and take a plunge into a world of water sports like kayaking, snorkelling, island hopping, and whatnot.
04 Koh Racha Yai Island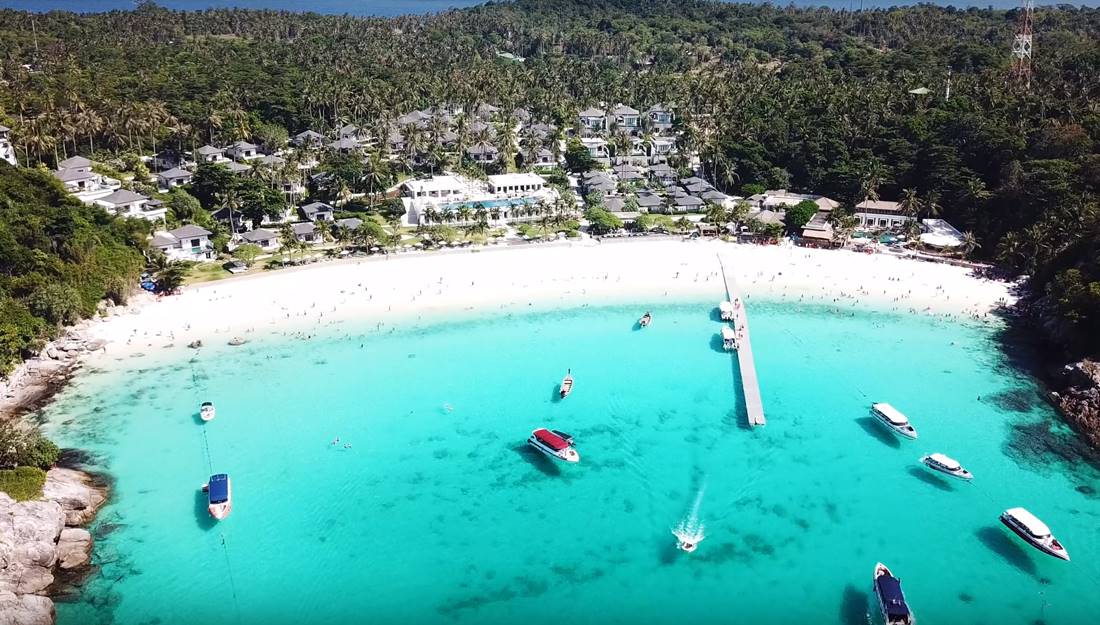 Encompassing pristine beaches in the middle of the turquoise waters of the Andaman Sea, Koh Racha blurs the line between imagination and reality with its visual appeal. The island is very conveniently accessible from Phuket, which brings in a number of vacationers from different parts of the world to indulge in a peaceful vacation where they can enjoy swimming, underwater exploration, and a luxury beach stay making it one of ther one of the best islands near Phuket.
05 Racha Noi Island

06 Coral Island Island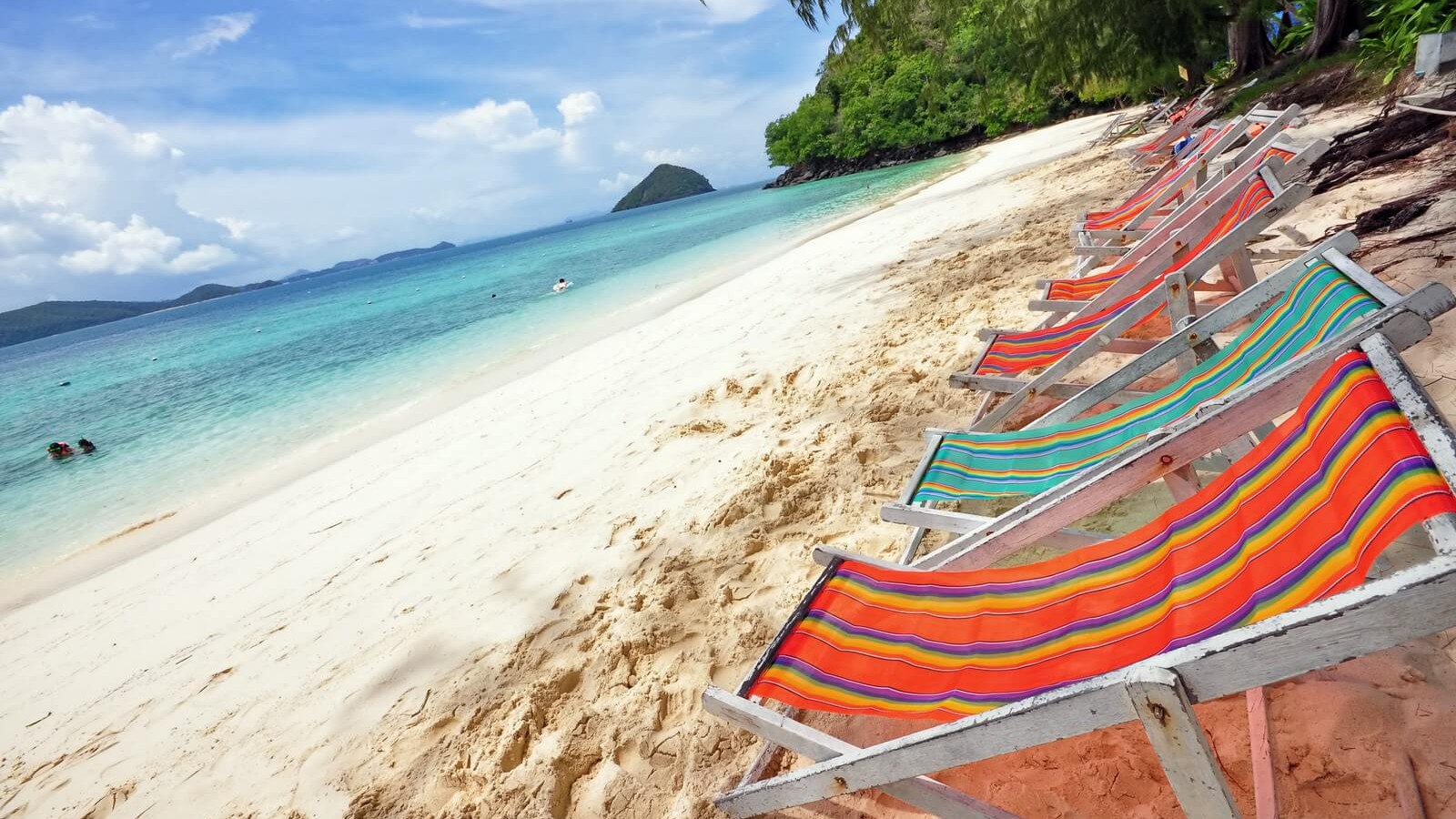 Coral Island: Koh Larn, more popularly known as Coral Island is loved by all visitors irrespective of age and interests owing to its exotic setting encompassing verdant hills and pretty beaches. There is a total of six main beaches on Coral Island along with a few small beaches that are equally captivating.
The beaches here feature good infrastructure with facilities like showers and bathrooms for visitors. Tawaen and Tien beaches are loved by foodies for the great numbers of restaurants available here.
07 Phang Nga Bay National Park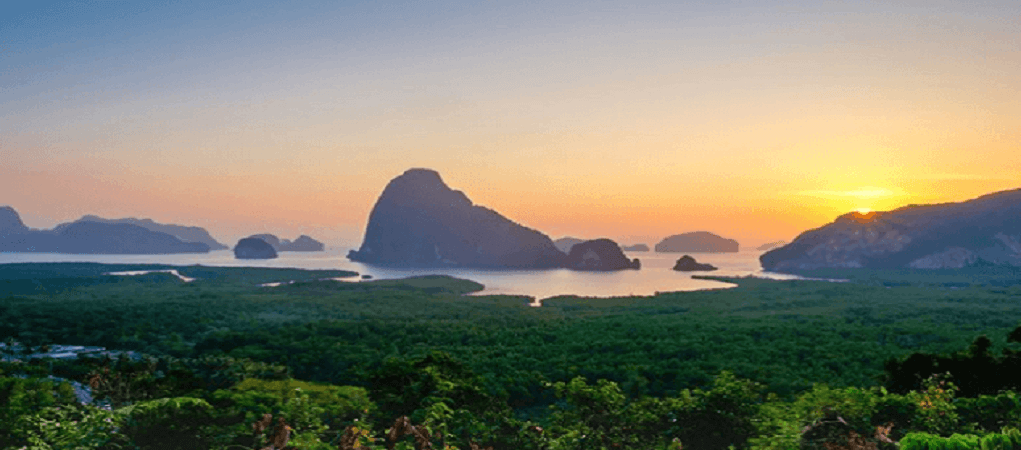 Phang Nga Bay lies between southern Thailand's mainland and Phuket Island. Also known as Ao Phang Nga National Park, it's characterized by limestone cliffs and rock formations, as well as mangrove forests and small islands. Among the islands are Koh Tapu, known as James Bond Island for its appearance in a Bond film. Koh Phanak Island is known for its caves and lagoons.
Phang Nga Bay is house to some exotic islands near Phuket including James Bond Island and Koh Panyee- Floating Village
Soak in the most authentic beach vibes of Phuket along with a cultural exploration at Koh Panyi, a floating Muslim village. Located in Phang Nga Bay, Koh Panyi is one of those islands near Phuket that let tourists enjoy the best of two worlds.
Capture the exceptionally beautiful landscapes on your camera, gorge in authentic seafood, and get to know the local culture by opting for a homestay experience at one of the homes here.
08 Koh Yao Yai and Koh Yao Noi
Koh Yao Yai Island
Thai island in the Andaman Sea, halfway between Phuket and Krabi. It's characterized by sandy shores, mangroves, rubber plantations and fishing villages. Beaches include Loh Paret and Loh Jark, the latter with a pier for ferries and long-tail boats. The surrounding waters are rich in coral and dotted with dive sites, like the King Cruiser Wreck near Anemone Reef, and the pinnacles of Shark Point.
Koh Yao Noi Island
Ko Yao Noi, or "Small Long Island", sits halfway between Phuket and Krabi in the middle of Phang Nga Bay. Found just a 30-minute speedboat trip away from Phuket, Yao Noi's tight-knit local Muslim community has led the island along a more low-impact, peaceful development path than its rowdy island neighbour.
09 Koh Poda Group of Islands
Find your escape into a world full of peace and joy by visiting Koh Poda, a perfect holiday destination in the Krabi Province. This epitome of sea beauty is the most popular island in Krabi archipelago, and boasts a rich marine life. The coral reefs and exotic fish species can be seen in the shallow waters.
Snorkel into new depths or swim by the white sands and green palms – Koh Poda is an excellent choice for a pleasant getaway.
10 Koh Khai Island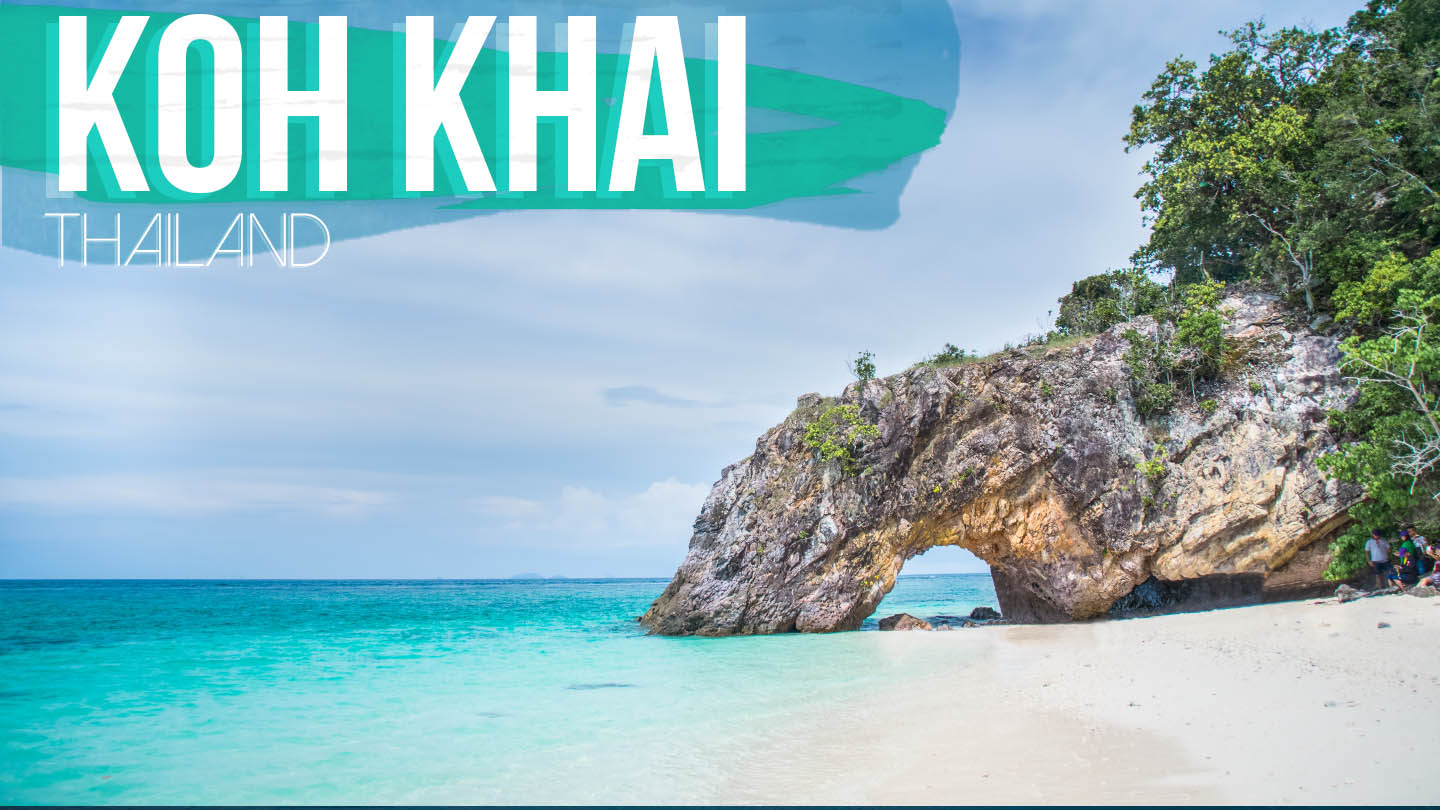 You are 30 minutes away from a world full of beauty and tranquillity when you are in Phuket; Koh Khai is gem of an island below Panak Phang Nga Bay. In addition to white sandy beaches along the blue sea waters, the region teems with vibrant marine life making it a popular spot for snorkelling and scuba diving as well.
Or, if you are feeling lazy, just munch on some delectable seafood and bask under the sun on the soft sand.
11 Naka Island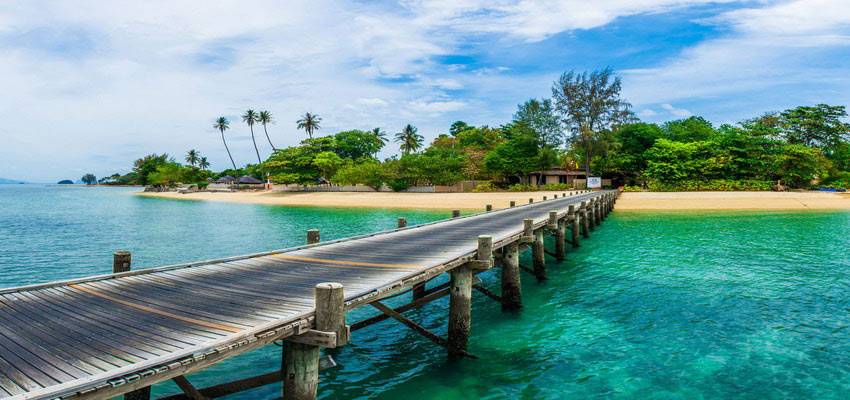 It does not matter if you are planning a beach holiday to Phuket with your friends or your loved one, Naka Island deserves to be in your itinerary. Since the island is not much commercialized, it is mostly preferred by those who are seeking some days of unwinding in a peaceful environment.
When you are here, apart from sunbathing, swimming, and beach strolls, a tour of the farm where South Sea Pearl cultivation is done will be quite an experience.
12 Koh Hong Krabi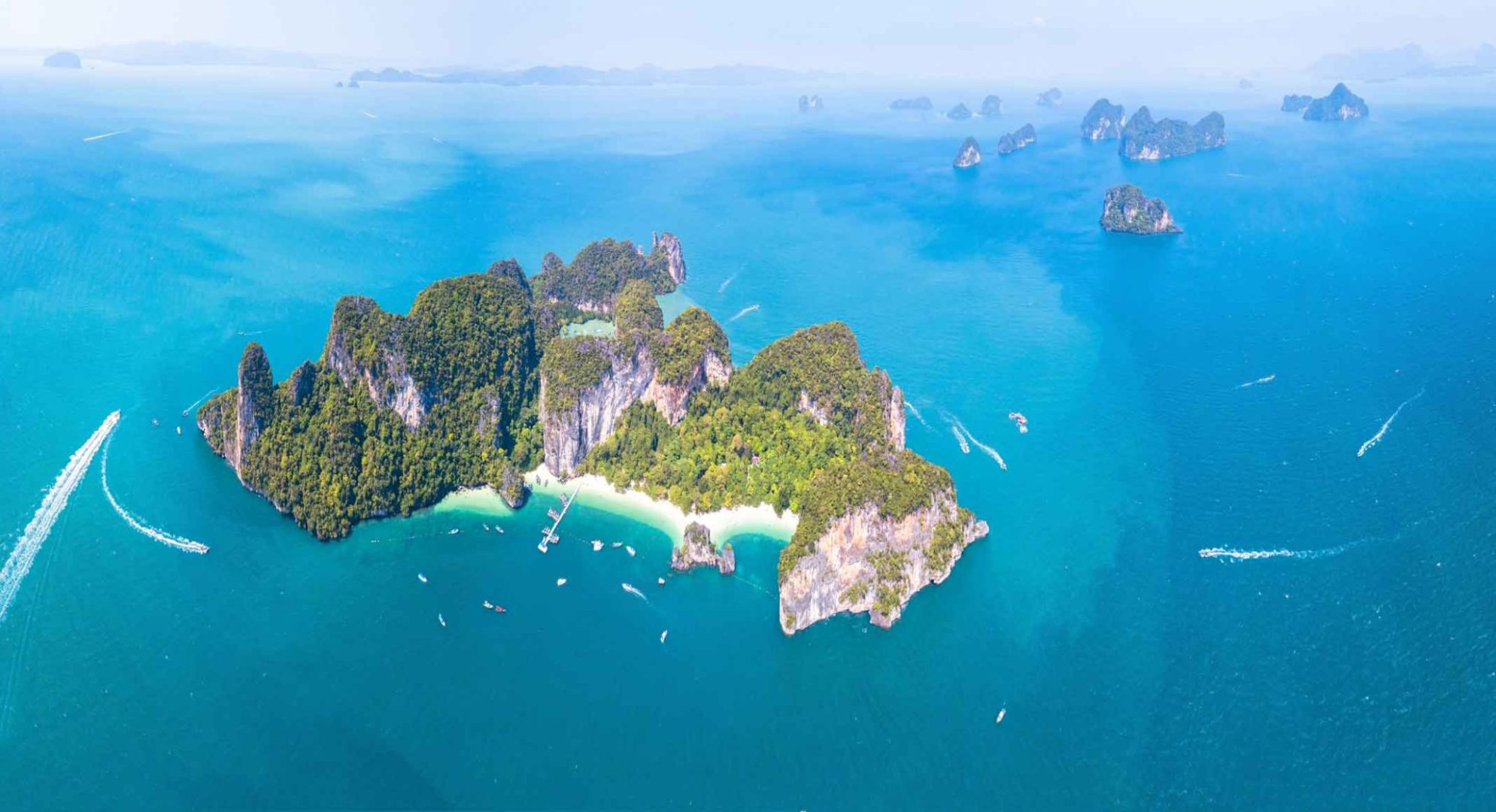 Featuring the kind of scenery that will take your breath away, Koh Hong is an archipelago located just off the coast of Krabi. Rent a longtail boat and explore the group of islands, get your adrenaline rushing by indulging in kayaking, or simply let the cool sea water immerse your body and soul in a new bloom.
Besides, there is also a fairly large range of accommodations available around the island, so you can definitely consider to savour the beauty rather than rushing it.Koh Hong is a get away island on the Krabi coastline. Spend your day doing nothing but lazing on virgin sands. This wonderful group of tiny islands offers breathtaking scenery, soft white-sand beaches, coral reefs and a beautiful lagoon. It's where you can enjoy swimming, kayaking, snorkeling, scuba diving, fishing, sunbathing, hiking, and picnicking. Koh Hong is part if Than Bok Khorani National Park and it's only open for day visits with no overnight stays allowed.
13 Koh Hae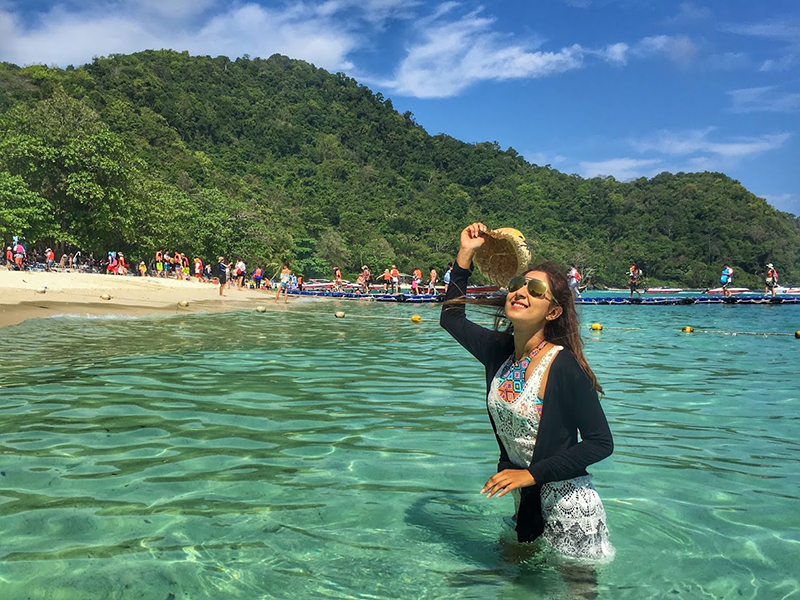 A treasure trove of varied experiences, Koh Hae is one of the most spectacular sites anywhere near Phuket, and is more popular as Coral Island. The island enjoys unprecedented fame for being home to exceptional coral reefs and exotic species of marine creatures.
Covered in refreshing tropical foliage, this 2.5 km long Island has 3 major beaches which are greatly admired by vacationers as well as landscape photographers. Besides, in terms of water sports, accommodation, and food, Koh Hae has some fairly great options.
14 Maithon Island – Honeymoon Island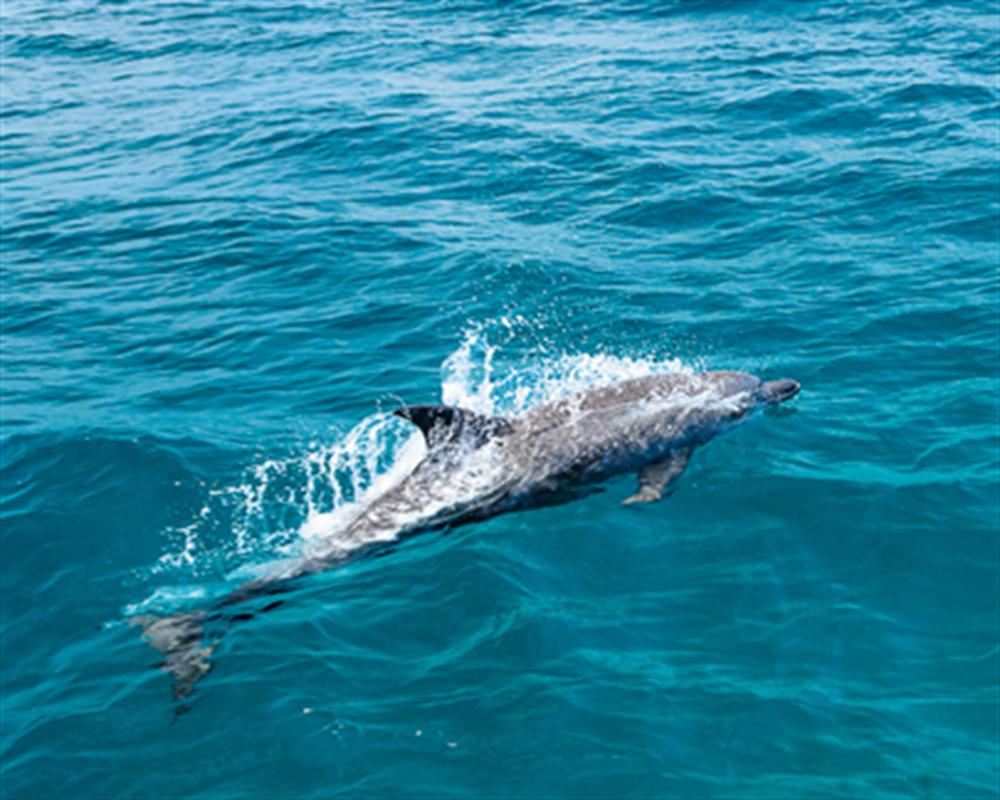 One of the most ideal getaway options for honeymooners, Maiton Island is a private island located close to the east coast of Phuket. Away from the touristy hustle and bustle, the island offers a lot in terms of moments of exclusivity and solitude.
The sight of blue waters softly crashing against golden sands and swaying palms will create an everlasting impact on your heart, making the trip all the more special for you and your companion.
15 Koh Rang Yai Island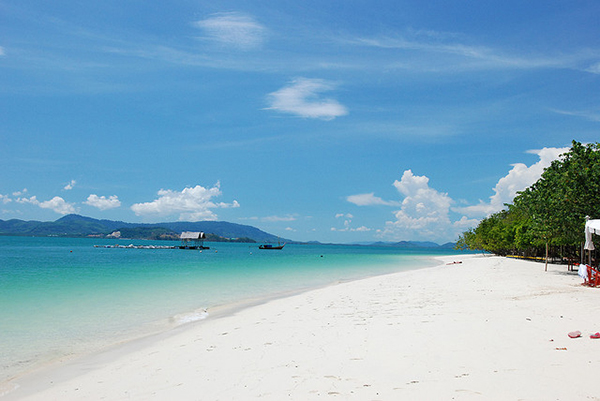 If you wish to enhance your overall vacation experience in Thailand by exploring the major islands around Phuket, Koh is too fun to be missed out on. Come with family or friends, you will not regret your decision at all. Various shades of blue engulf this tiny island teeming with finesse of God's artistry in the form of long stretches of golden sands and thick forests.
The island is, however, best known for its pearl farm, a tour of which will be a unique addition to your time here.
WhatsApp: +66 962709080