Lets #rediscoverphuket party, explore, and relax
When the night falls, this is when Bangla Road really comes to life with neon lights that paths your next 400 meters of the walking street. If you are looking for some exotic nightlife, Bangla Road is your place to be. On both sides of the strip, you will find well-priced beers, friendly gogo bars trendy night clubs.
The beginning of the walking street sits the longest-running complex Tiger bar, which hosts a collection of individually themed watering holes. Also the perfect place to embraces all the action of this night extravaganza. There are also popular live music venues and ticket promoters offering showing and ladyboy cabarets around this location.
On the middle of The Bangla strip, locates some of the most well-known bars. If you are curious about what the fascination is about, Suzie Wong's is a notable venue along with a few more.
Towards the end of the walking street close to the beach, you will find fast-food restaurants and laid back bars where you can watch the world go by.
As you get deeper into the night and want to find yourself in a world-class night club, Illusion and White Room is a popular choice. Both regularly hosting international DJs and Hip Hop acts. You will find both holiday makers and Phuket locals in both of those venues. For the latest line ups, please check with our information officer.
Patong probably had the biggest development on the island after the 2004 tsunami which devastated the West coast of Phuket. A large amount of hotel rooms, from international chains to simple bed & breakfast, countless restaurants offering food from all over the world, unique activities and the island's second largest shopping mall all contributed to its success.
In the middle of all this lies a small 350-meter street named Bangla Road. While there wasn't much going on twenty years ago, it has now become the hub for entertainment and is synonymous worldwide for some of the most insane parties you should be attending with your friends.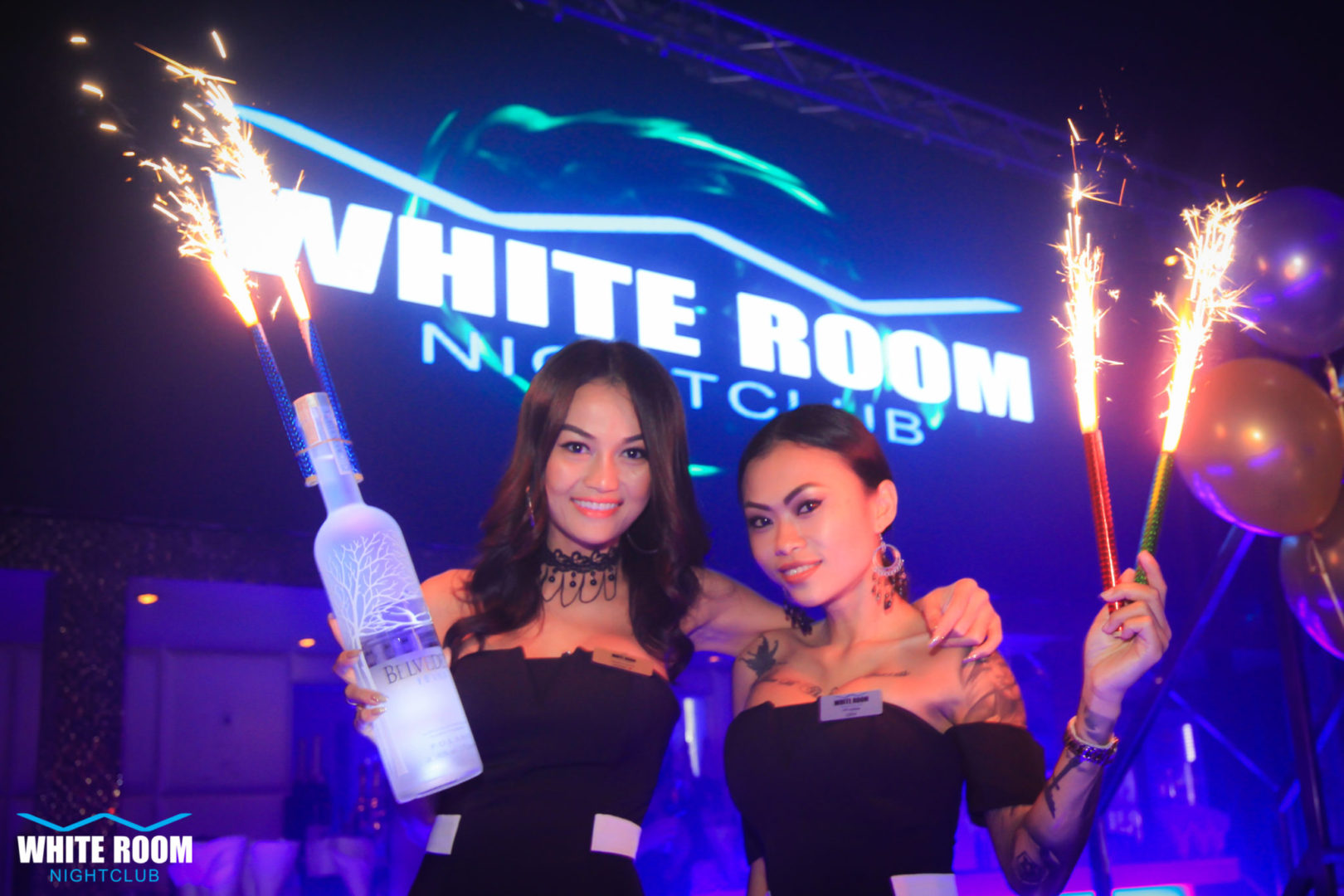 Soi Seadragon – Bangla Road Patong Thailand
Soi Seadragon is go-go central – virtually every entrance along both sides of its 100-metre length is such a place, with a line of beer bars right down the middle of the covered street. There is a back entrance, which leads to the KEE Resortand convenient underground parking (for a small fee).
Notable venues here include the famous Suzy Wong's right at the KEE Resort end and with plenty of beer bars in between.
Soi Tiger – Bangla Road Patong Thailand
Soi Tiger is located opposite the striking Tiger Nightclub and is home to perhaps 2 dozen beer bars. The street is named after the former Tiger Disco, from before it moved to its current signature venue, and it still carries the name and signage (though it's sometimes called 'Soi Tiger 1' while the iconic disco building is 'Soi Tiger 2).
As one of the few bar complexes that's completely roofed, Tiger gets pretty steamy and crowded but is a great refuge from a sudden downpour. The lines that divide one bar from another are pretty vague here and it sometimes feels like one huge party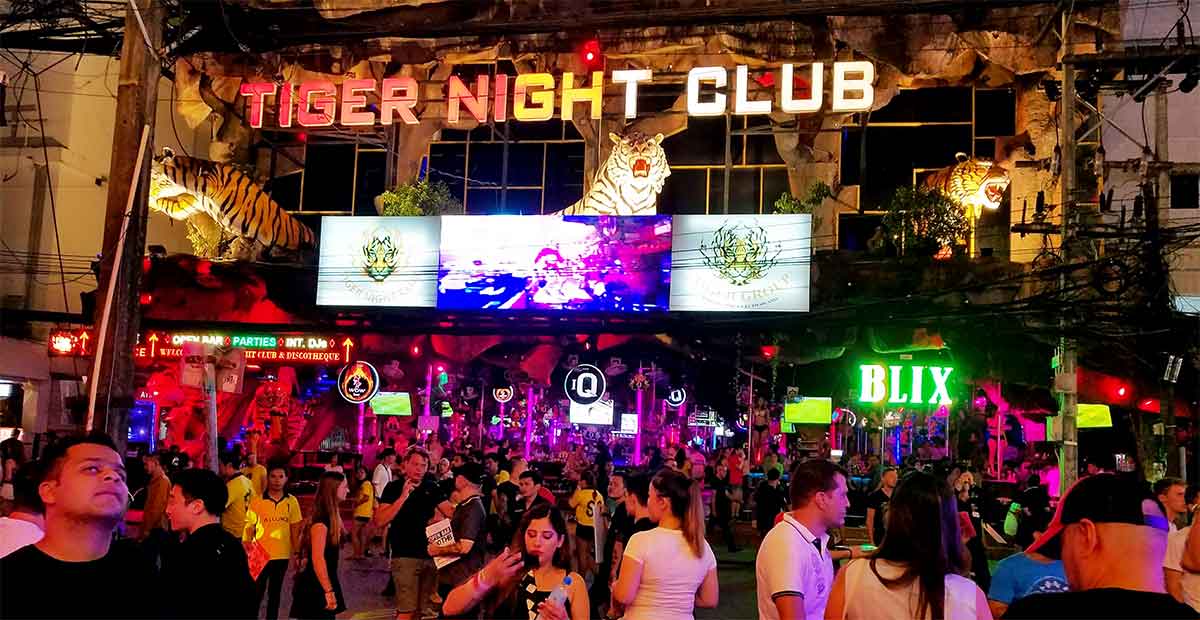 Soi Freedom (Soi Eric)
Soi Freedom is a very narrow, beer bar-lined soi, which has – like several of Bangla Road's side streets – undergone a name change over the years and may still be known by its old moniker: Soi Eric.
Each of the bars here follows effectively the same design: plasma TV showing a football match, neon sign with bar's name, Connect 4 games on the bar and friendly staff to play against. Notable bars include the well-established The Smiley Bar and the eponymous Freedom Bar.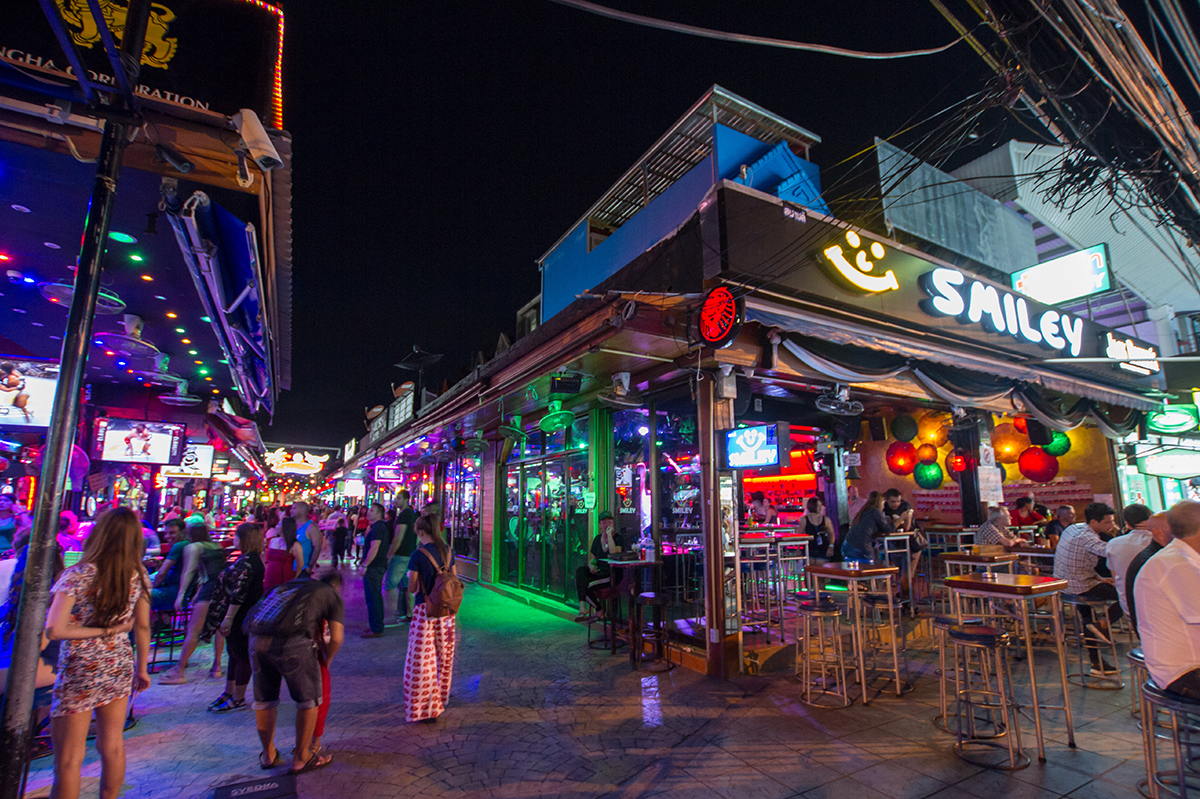 Soi Gonzo – Bangla Road Patong Thailand
You can find Soi Gonzo through Aussie Bar, which is among the star attractions of the soi. The long-running and extremely popular bar complex is at its entrance while White Room Nightclub is at the end. In between, you will find a modest selection of small beer bars.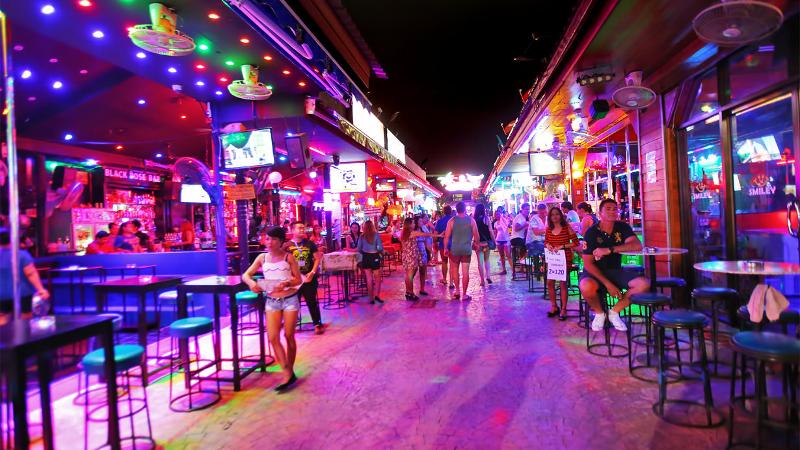 Soi Hollywood – Bangla Road Patong Thailand
At one point in Bangla's history, Soi Hollywood was formerly known as Soi Easy. It was renamed following the reopening of the Hollywood Phuket nightclub directly over it.
Soi Hollywood contains a couple of very cheap beer bars and a lot of pool tables. Right down at the far end is the entrance to ago-go bar as well as public restrooms.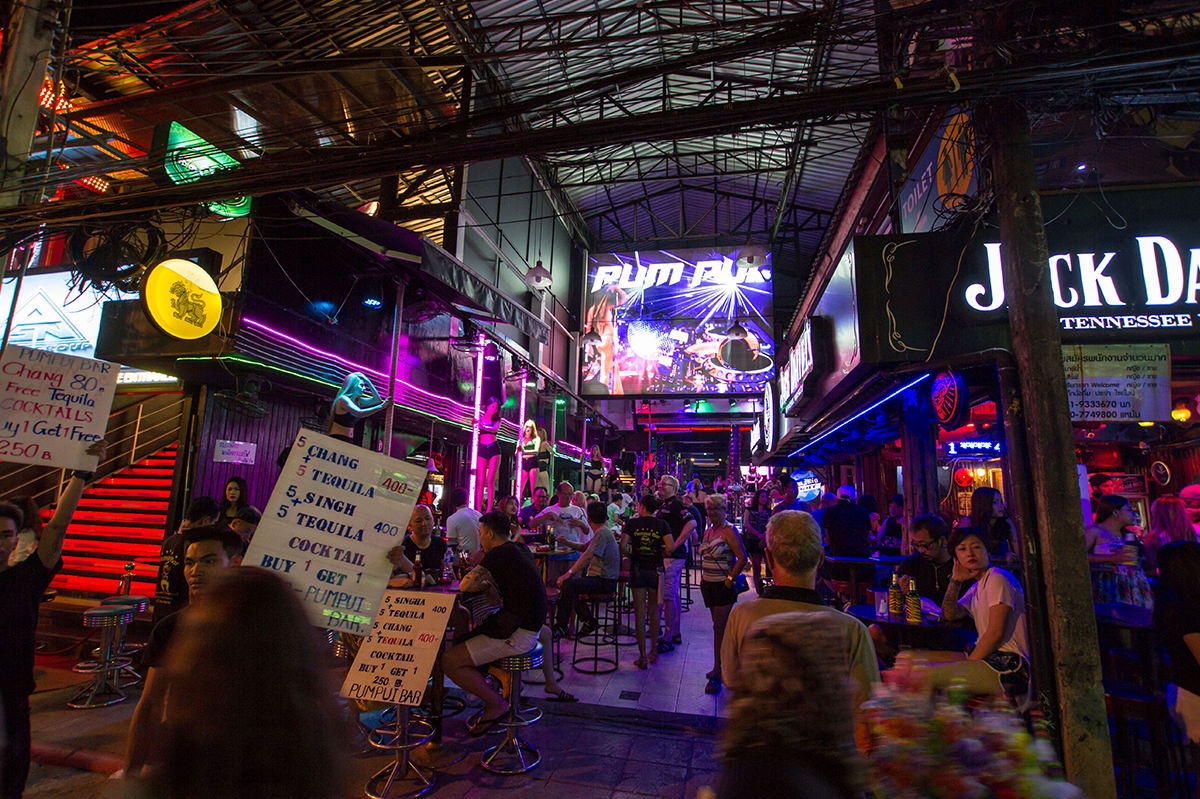 Soi Lion – Bangla Road Patong Thailand
Soi Lion was once a small but popular group of bars located at the top of Bangla road. It was most likely named after Lion Livemusic nightclub. The lane once disappeared from the Patong nightlife scene, replaced by the defunct Bangla Mall.
Soi Lion then returned after many years at the very beginning of Bangla Road, next to the Hollywood Phuket club and under the Moulin Rouge Phuket Russian nightclub. Smaller in scale, it is still home to cheap drinks and good live music.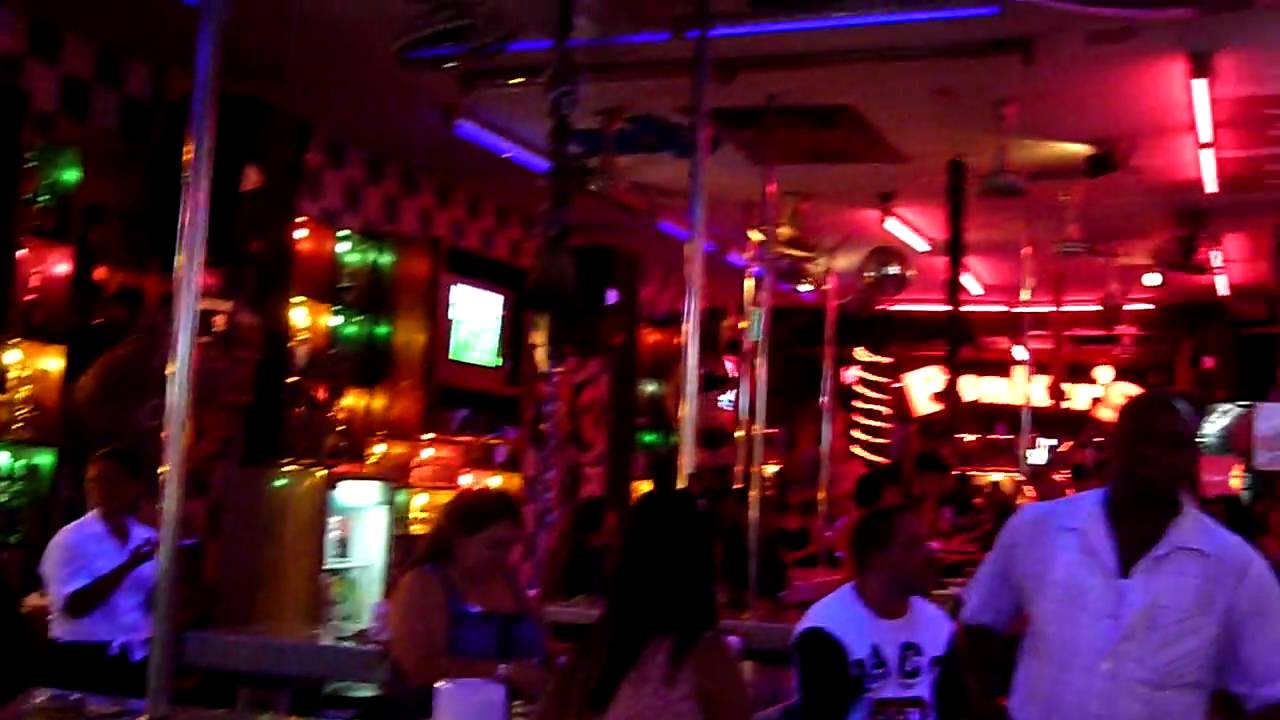 Soi Patong Resort – Bangla Road Patong Thailand
Soi Patong Resort is the link between the long-established Patong Resort and Bangla Road. It is about 100 metres long and offers the type of venues geared towards travellers.
The soi contains numerous restaurants, bars, massage parlours, tailors, an internet café, drinks shop and souvenir shops. Notable places include the Boogaloo Bar and the Da Mario Italian restaurant. You can find the start of Soi Patong Resort opposite Soi Seadragon, next to Parrot's Bar & Restaurant.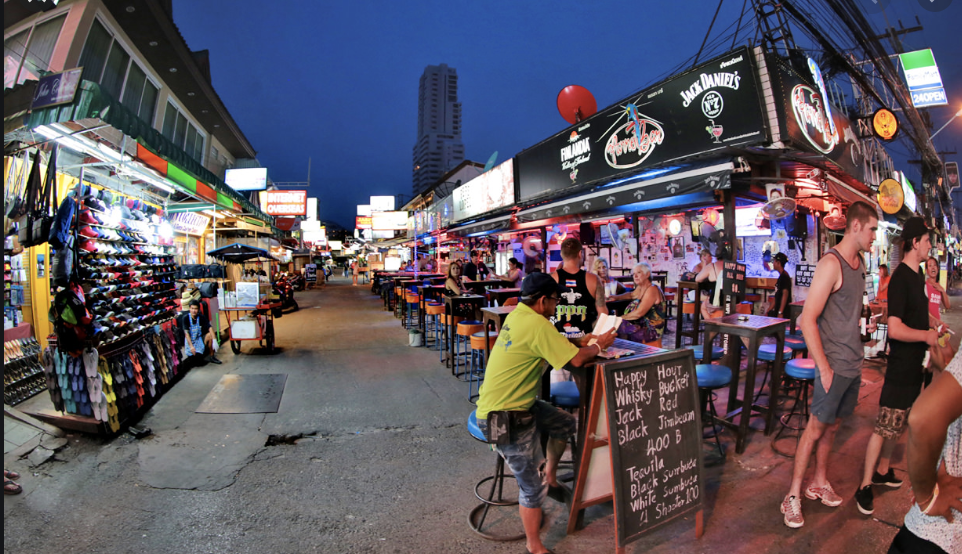 Soi Viking
Soi Viking is opposite Illuzion Nightclub. Sometimes also known as 'Soi Absolute' after the Absolute Bangla Suites right at the end, Soi Viking was originally named after the long-gone Viking Restaurant and Bar. It is mostly a dark and quiet street, but with some notable attractions.
New York – Live Music Bar,by the entrance, is very popular and other clubs further down also draw crowds during high season. The street even has a back entrance to Tiger Bar, boasting the same extravagant frontage as the famous Bangla Road nightclub complex's main entrance. You'll also find some tailor shops, guesthouses and a shisha bar here.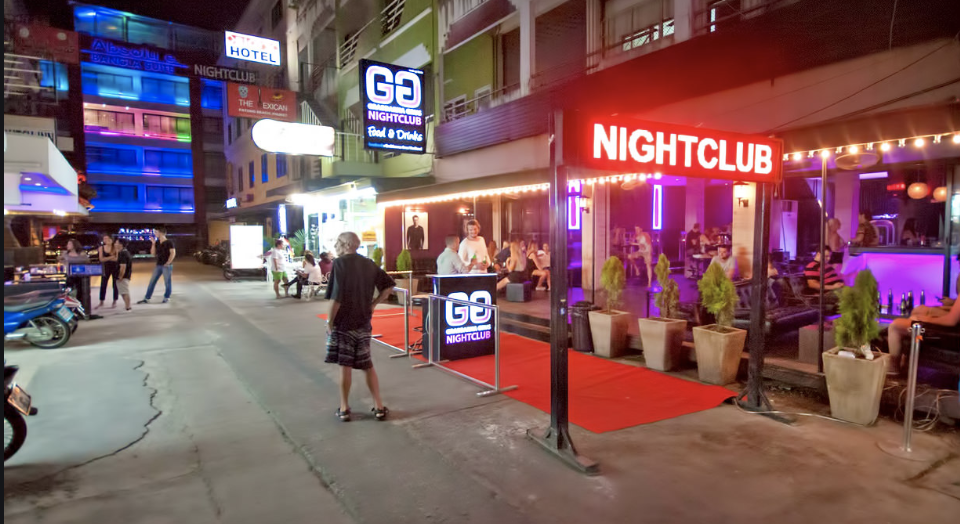 Soi Lao
Widely referred to as 'Soi Toilet' (or the Thai translation: 'Soi Hong Nam'), this narrow covered alley is a treasure trove of local food vendors. Most of the vendors sell fresh seafood, which can be enjoyed on the tables and chairs set up along one side of the alley.
Soi Lao is popular with Thais and virtually unknown among tourists and expatriates. It takes its nickname from the public toilets at the far end, with a lit-up sign by the entrance pointing the way to them. You can find Soi Lao next to Soi Patong Resort, through a narrow alley near a sign for… toilets.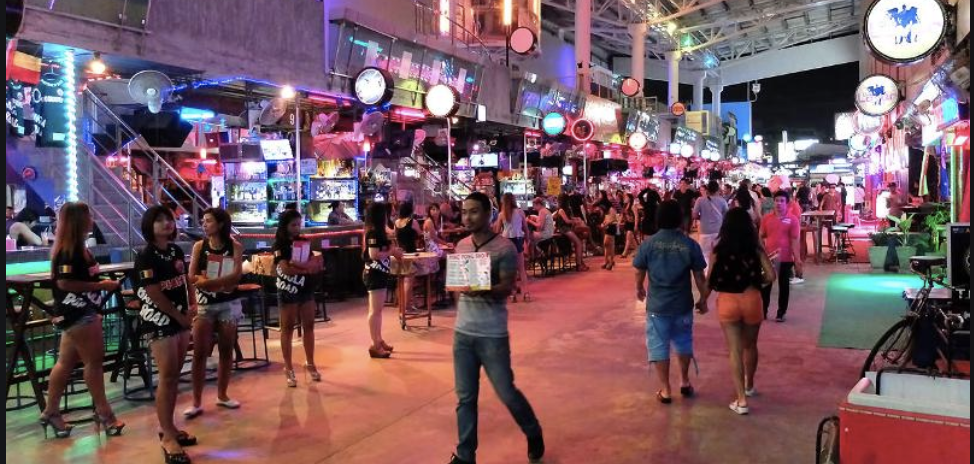 Best Parties at the World Famous Bangla Road Patong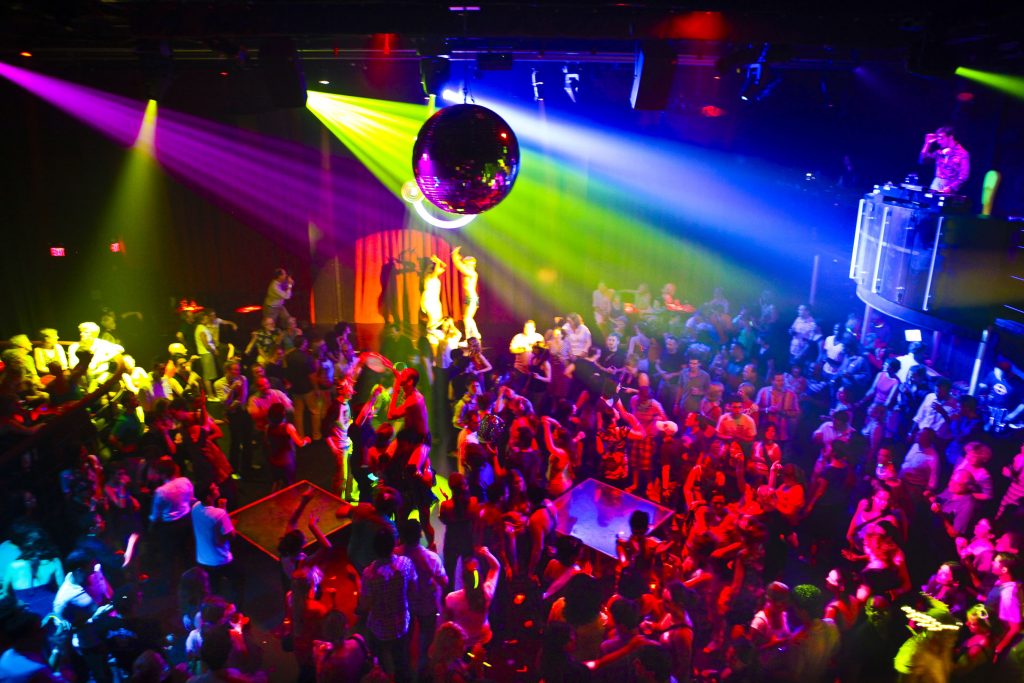 Lets Rediscover Phuket explore and relax now.