Get further away – Most Romantic Beaches of Phuket
Most Romantic Beaches of Phuket – People who associate Phuket with 'crowded beaches' and an island that has lost its Robinson Crusoe charm are so wrong. Phuket counts more than 35 beaches and many of them are deserted – you just need to know where to find them and maybe go to the effort of driving away from the more famous spots. 
Among these many beaches in Phuket, there are some pearls. Some are hidden, some are only accessible to the guest of some lucky resorts. Here are our favorite most romantic beaches in Phuket.
Kata Noi Beach – Most Romantic Beaches of Phuket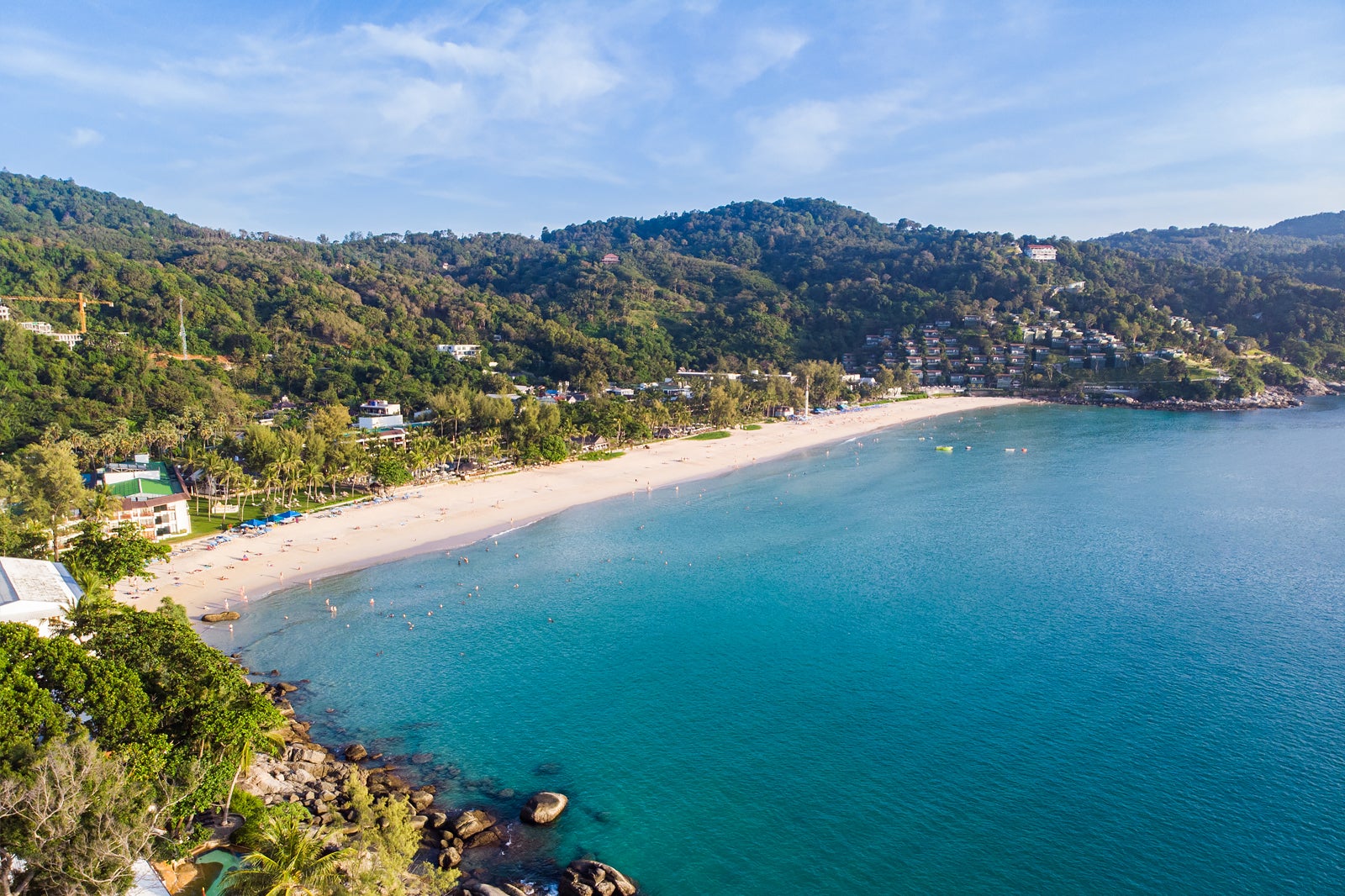 Kata Noi Beach is a great place to relax and soak up the sun. At about 700 metres long, it's one of Phuket's smaller beaches but one that's quite popular. Soft sand, crystal-clear water and the lush green jungle backdrop are the main attractions that ensure visitors keep coming back for more. As Kata Noi is on a dead-end road, the only traffic is competition for car parking spaces. From December to April, the sea is calm – lake-like even. Surfers come out to play from May to October, riding the larger waves.
Pansea Beach – Most Romantic Beaches of Phuket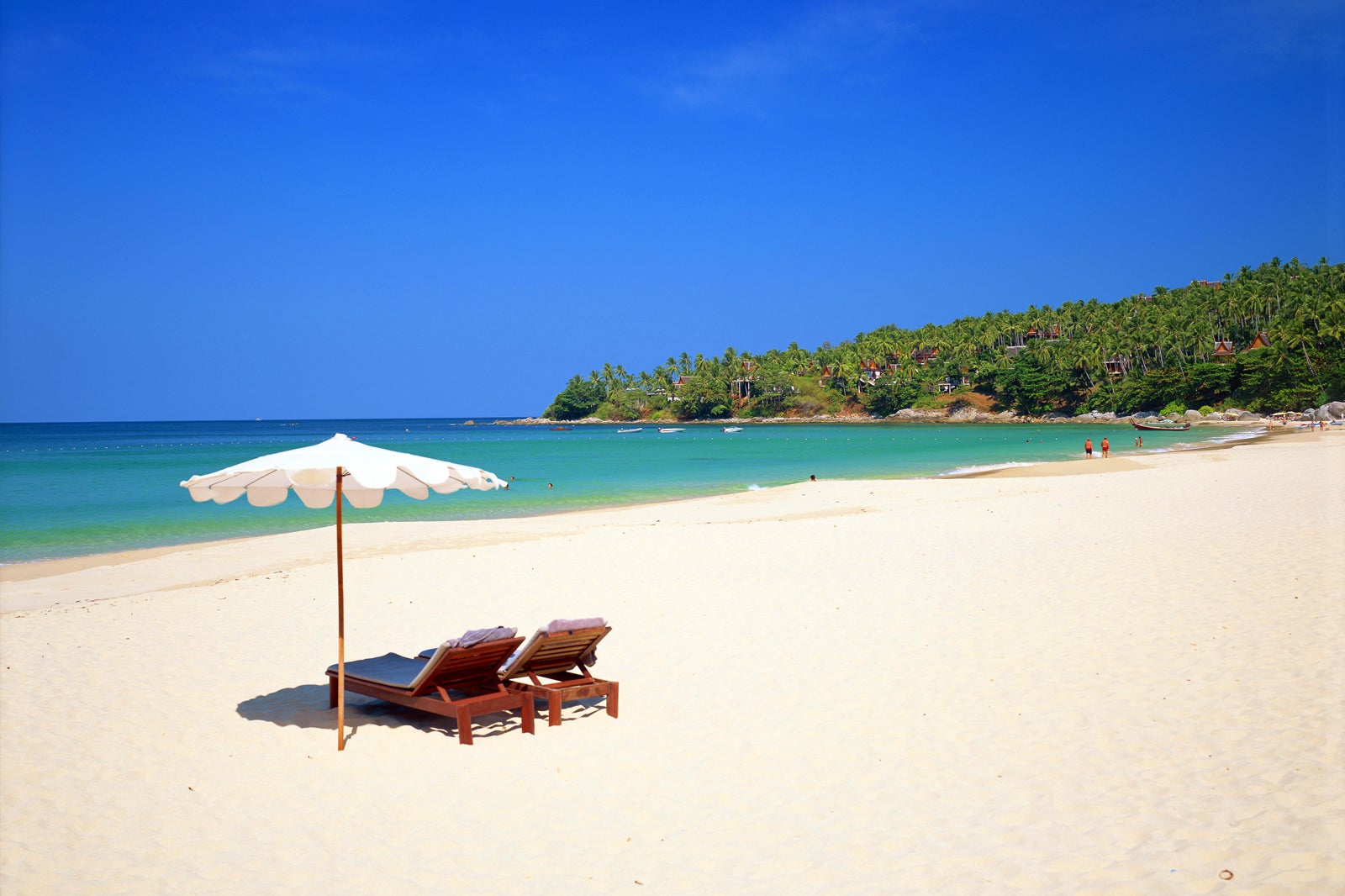 Pansea Beach is just north of the beautiful and extremely popular Surin Beach, on Phuket's west coast. Almost 400 metres long, it's one of the most beautiful beaches in Phuket. Like a true tropical cliché, it's fringed by coconut trees and other exotic trees and plants, lapped by the turquoise waters of the Andaman Sea. Pansea Beach offers top-notch snorkelling opportunities at both ends and becomes a stunning sundowner spot most evenings. The beach is separated from Surin by a small rocky cape.
Naithon Beach – Most Romantic Beaches of Phuket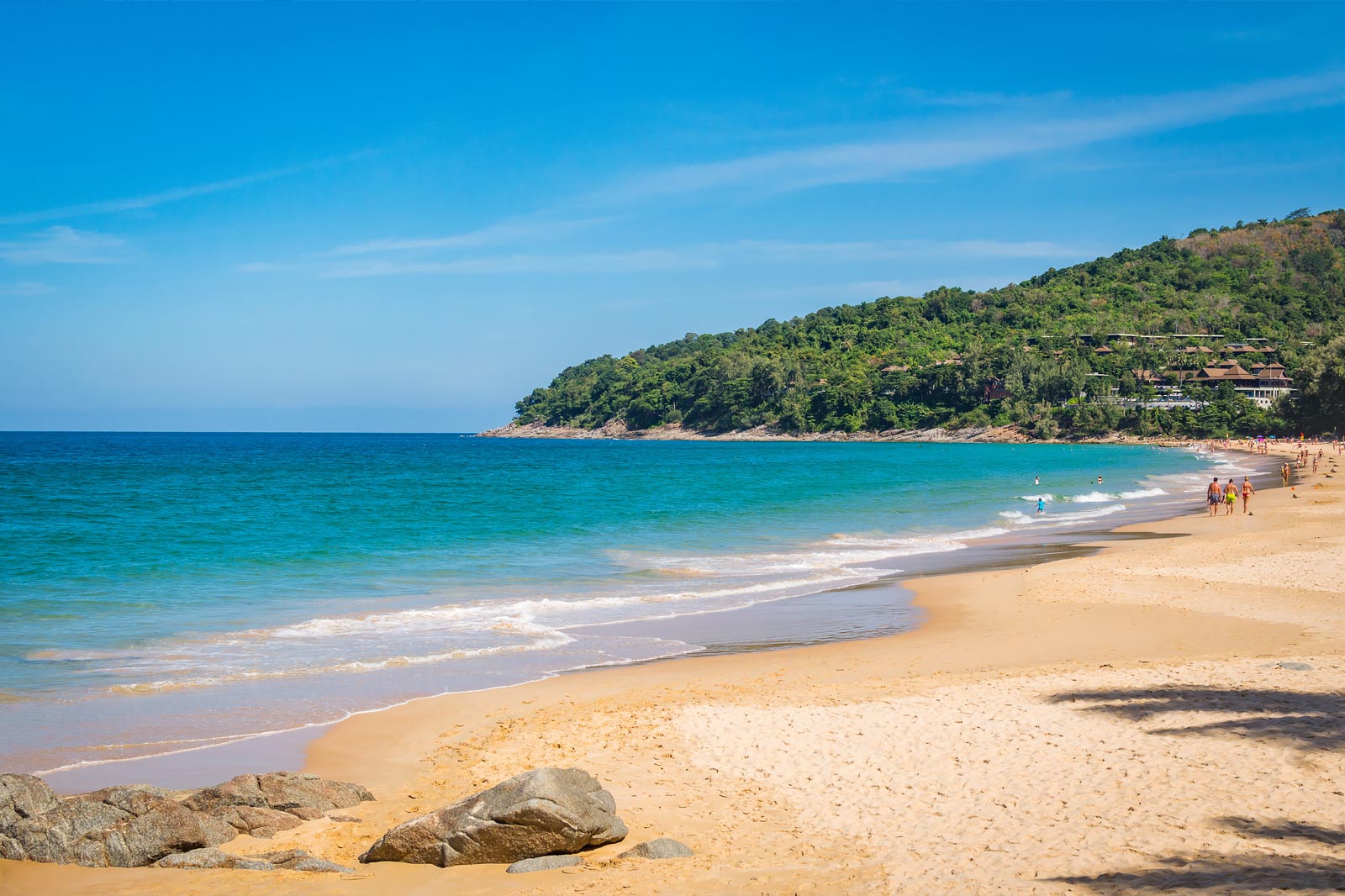 Naithon Beach is a beautiful stretch of sand that, for reasons unknown, has been overlooked by large resort developers. That makes it an ideal spot to get away from the crowds and enjoy a quiet swim. The journey to the beach is almost more enjoyable than the beach itself. On the southern approach to Nai Thon, the narrow road leads through some of the island's last remaining virgin jungle, and winds along a coastline that rivals the Cote d'Azur in its brilliant beauty. If driving to Nai Thon from the north, the road takes you through a village then into a lush green valley before reaching the beach.
Nai Yang Beach – Most Romantic Beaches of Phuket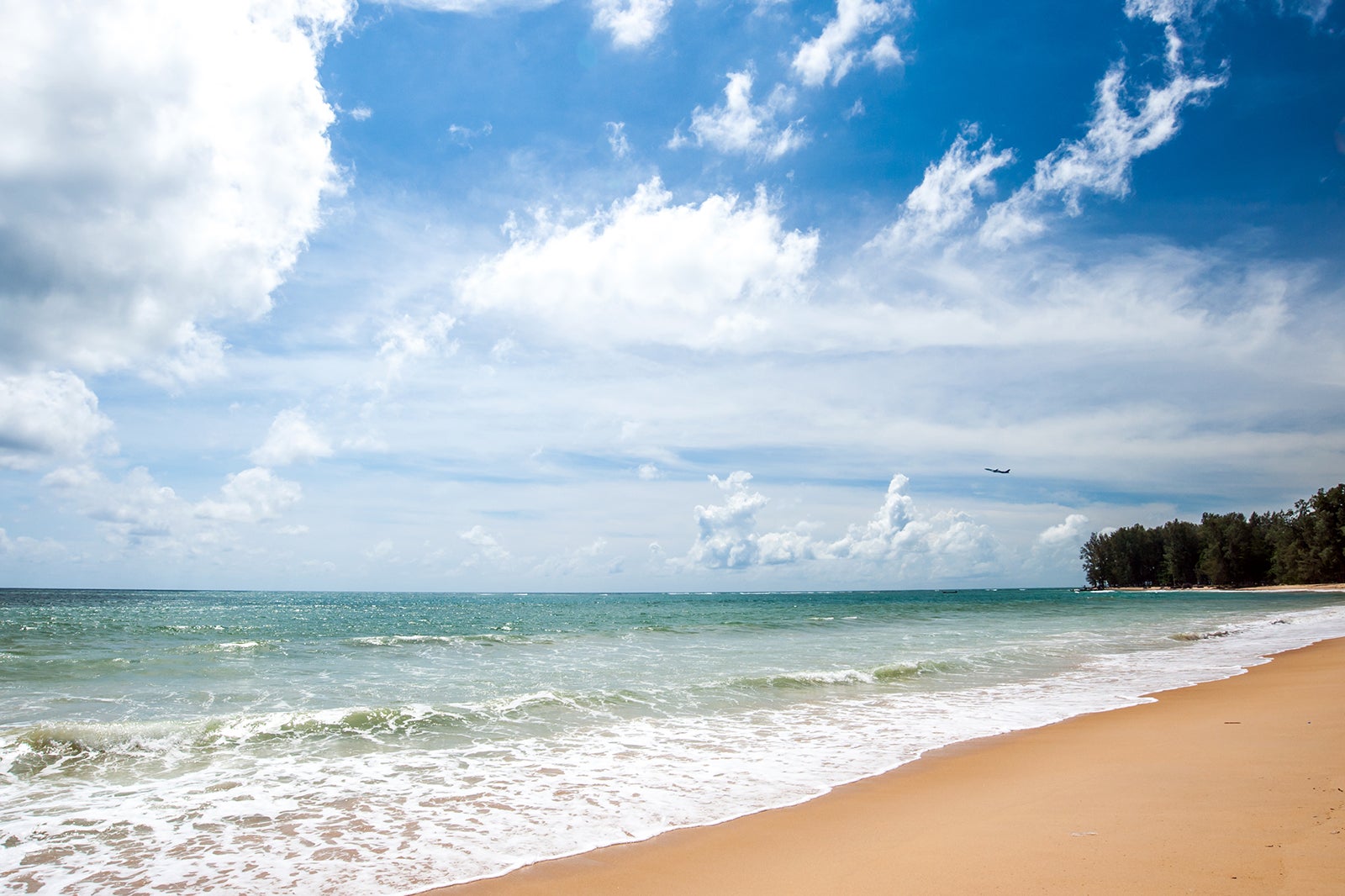 The northern end of Nai Yang Beach is part of Sirinath National Park, so it has no development. There are a few salas (open-sided pavilions) where you can sit when there's too much sun or rain. This northern area is a local favorite and the beach has little of the commercial feel that pervades in Patong or Karon. If you happen to drive through on a weekend, you'll see many families, groups of friends or couples having picnic parties in the large shady areas next to the beach. Many food vendors usually gather along the roadside to prepare all the classic Thai dishes, sweets, drinks and local fruits.
Mai Khao Beach – Most Romantic Beaches of Phuket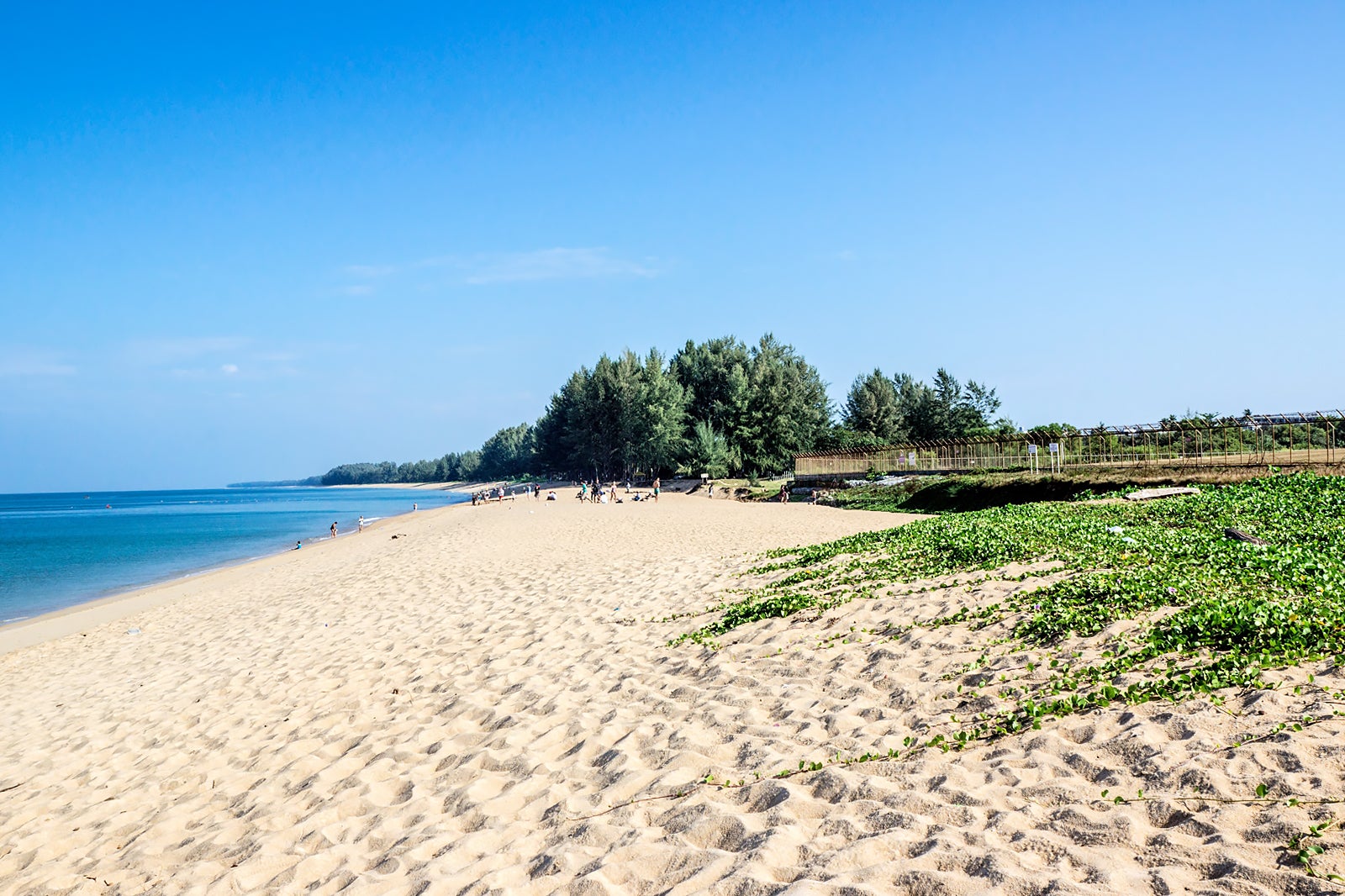 Mai Khao Beach is situated on the northwest coast of Phuket. This 11-km-long straight beach is still blessedly undeveloped as it's part of the Sirinat National Park. The only significant constructions along it are the JW Marriott Phuket Resort and Phuket International Airport near Nai Yang Beach. The sand of Mai Khao Beach – the name of which translates as 'white wood' – is possibly the coarsest of any on Phuket, but is also practically deserted a lot of the time, making it possible to walk for kilometers without seeing another person.
Kamala Beach – Most Romantic Beaches of Phuket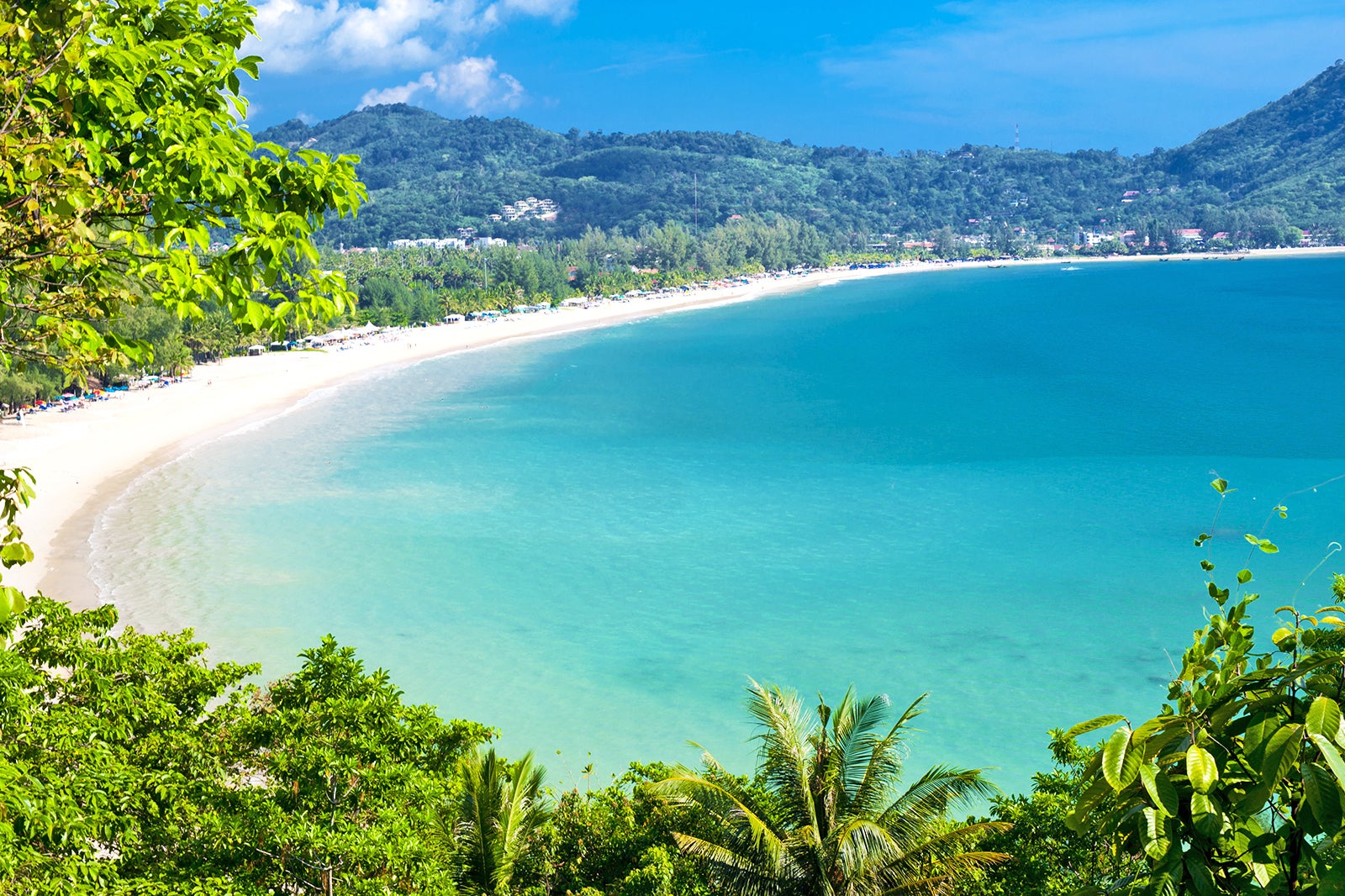 We've never particularly thought of Kamala Beach as one of Phuket's most romantic spots. It's a beautiful beach, undoubtedly, with long-tail boats often moored at the southern end, high-class beach clubs towards the north and beach hotels and restaurants in between. But we don't feel that it has that romantic spark of the above options. Even so, it's incredibly popular with wedding photographers. On any given day, you can find as many as 15 couples having their pre-wedding shoots done, often just a few meters away from each other!