One of Thailand's Busiest Airports
Thailand's Busiest Airports – Phuket International Airport (airport code: HKT) is the main port of arrival for most visitors to the island. It's one of the busiest airports in Thailand by passenger and freight volume. Over 16 million passengers pass through its 2 terminals every year. About 100,000 flights from about 50 airlines touch down on its single runway annually.
The airport's location is one of the most remarkable in Thailand, being directly behind Mai Khao Beach. During high season, approaching aircraft pass right over the beach just before they land. When they take off, northbound flights pass over the beautiful Phang Nga Bay, giving a unique view of the stunning landscape.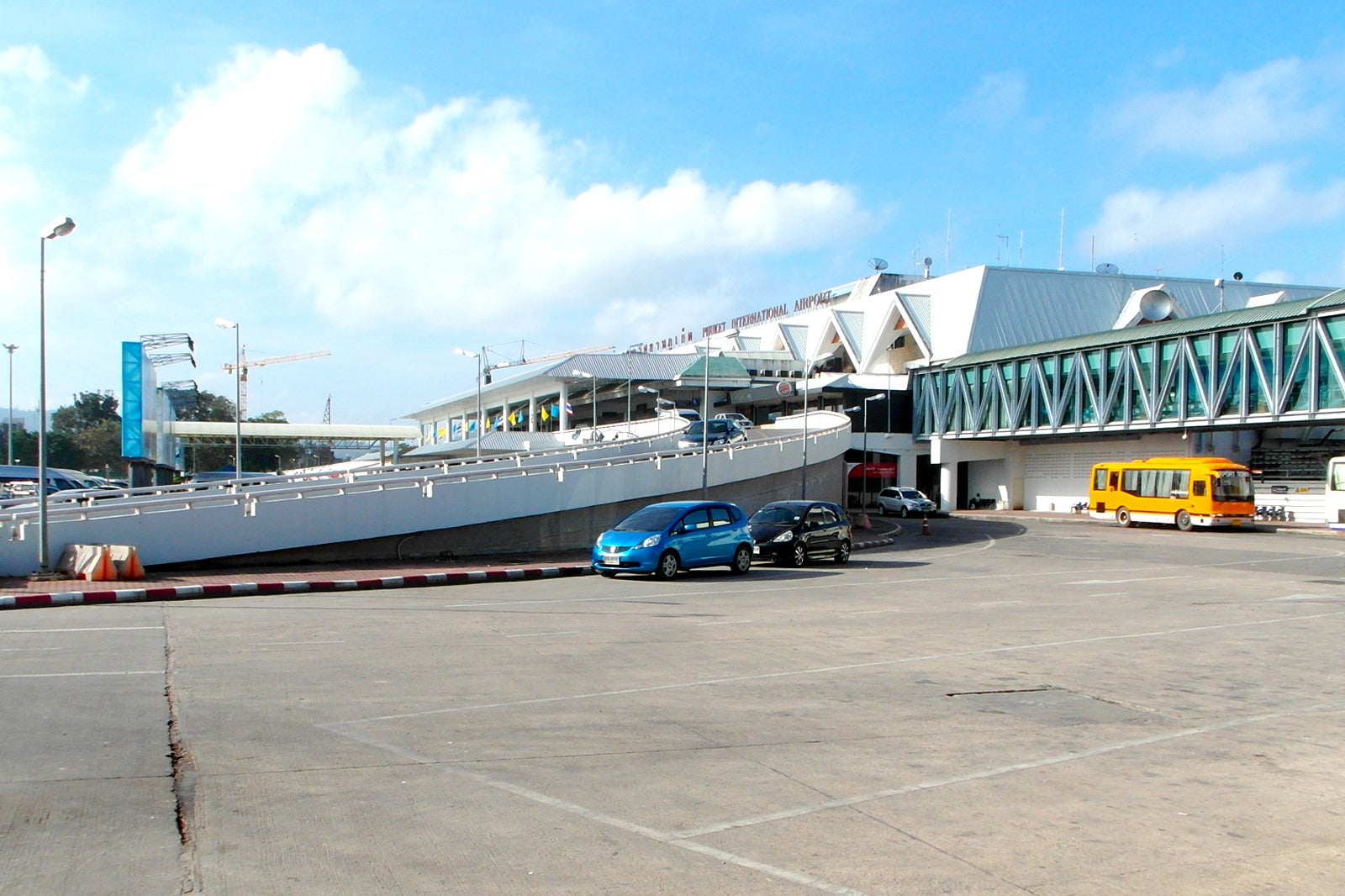 Arriving at Phuket Airport
On arriving at Phuket Airport's international terminal, you'll first have to pass through Immigration. While there are 15 counters here, the airport has a reputation for its long queues. We suggest having your arrival and departure cards fully filled in and ready before landing. Also, be patient and consider going to the restroom before joining a queue.
Next, there are 5 baggage carousels and 8 Customs counters. In the Arrivals hall beyond them, you can find money changers, ATMs and local SIM cards. Finally, you'll reach a 300-metre arrivals curb with several onward travel options. The airport has lifts, toilets and telephones adapted to disabled persons' needs throughout.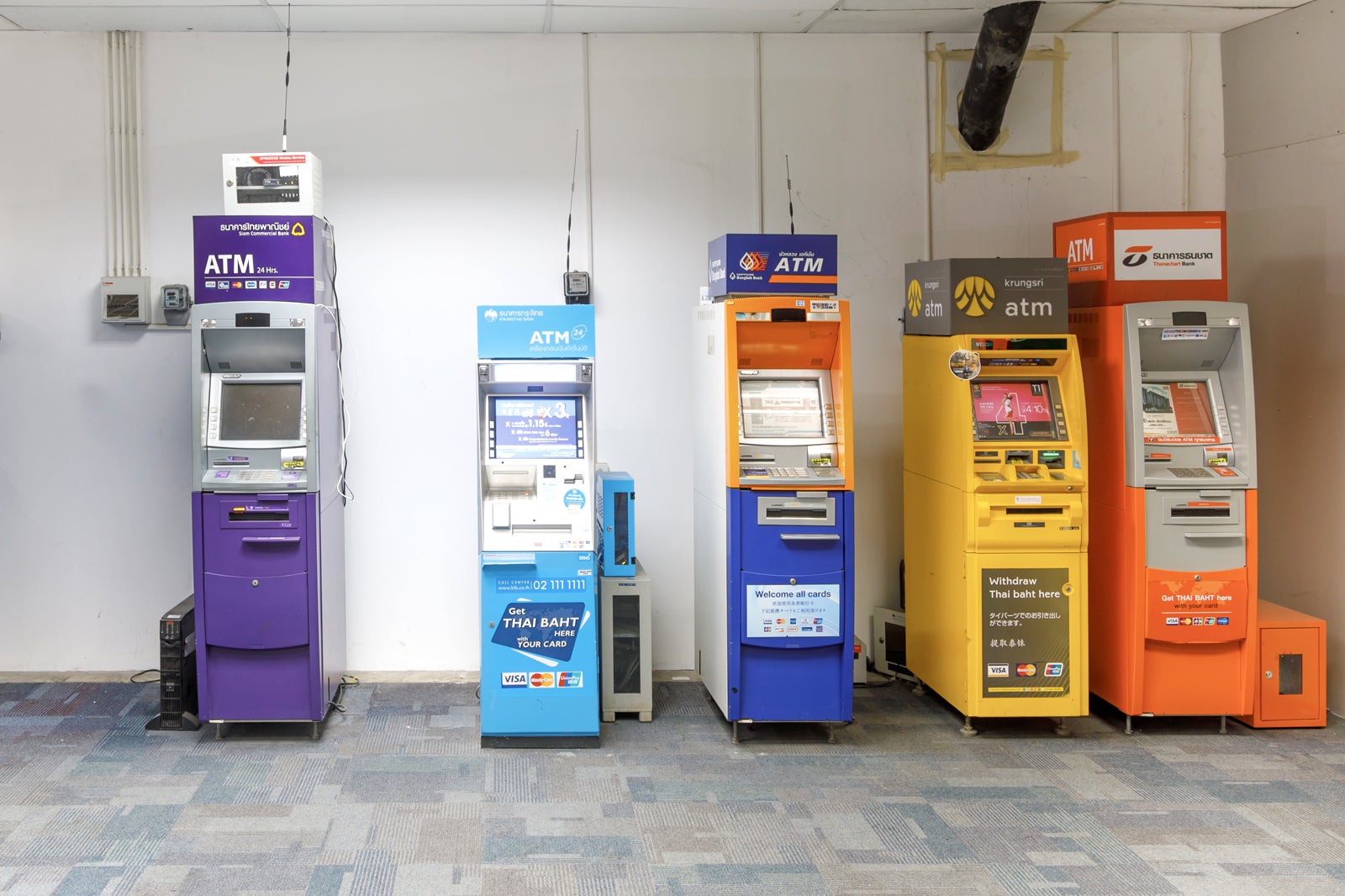 Changing money at Phuket Airport
There are currency exchanges available throughout Phuket Airport, in both the Arrivals and Departures areas. Those in Arrivals get very busy as each flight lands, creating long and slow-moving queues. It's often quicker and easier to use one of the many ATMs. If you plan to do so, alert your bank before you travel. If you don't, they may lock your account on the assumption that your card has been stolen. Most banks will charge a small fee for using their card overseas.
Please note that the exchange rate at airport currency exchange services is often not the best. It's best to only convert enough cash to get you to your destination. You can then do the bulk of your money exchange elsewhere, getting more baht for your buck.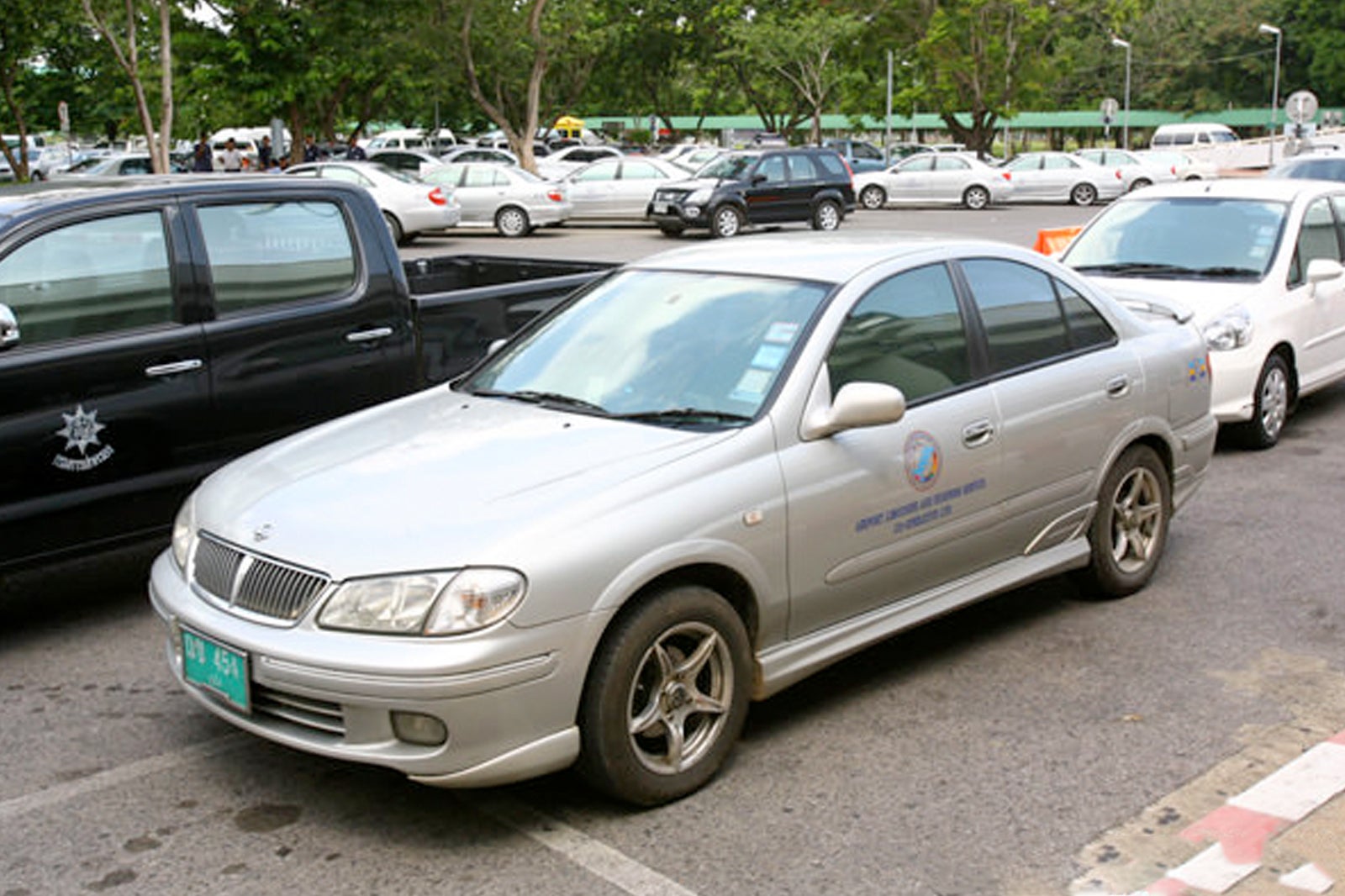 Limousine taxis – Phuket International Airport
Limousine services will be the first option you see for getting from Phuket Airport to your hotel. The Arrivals hall is crowded with them, all trying to get your attention. This is the most comfortable and convenient choice, making it great for long-haul travellers. However, it's also the most expensive. You can arrange this service on arrival, but booking your airport transfer in advance saves you time and energy.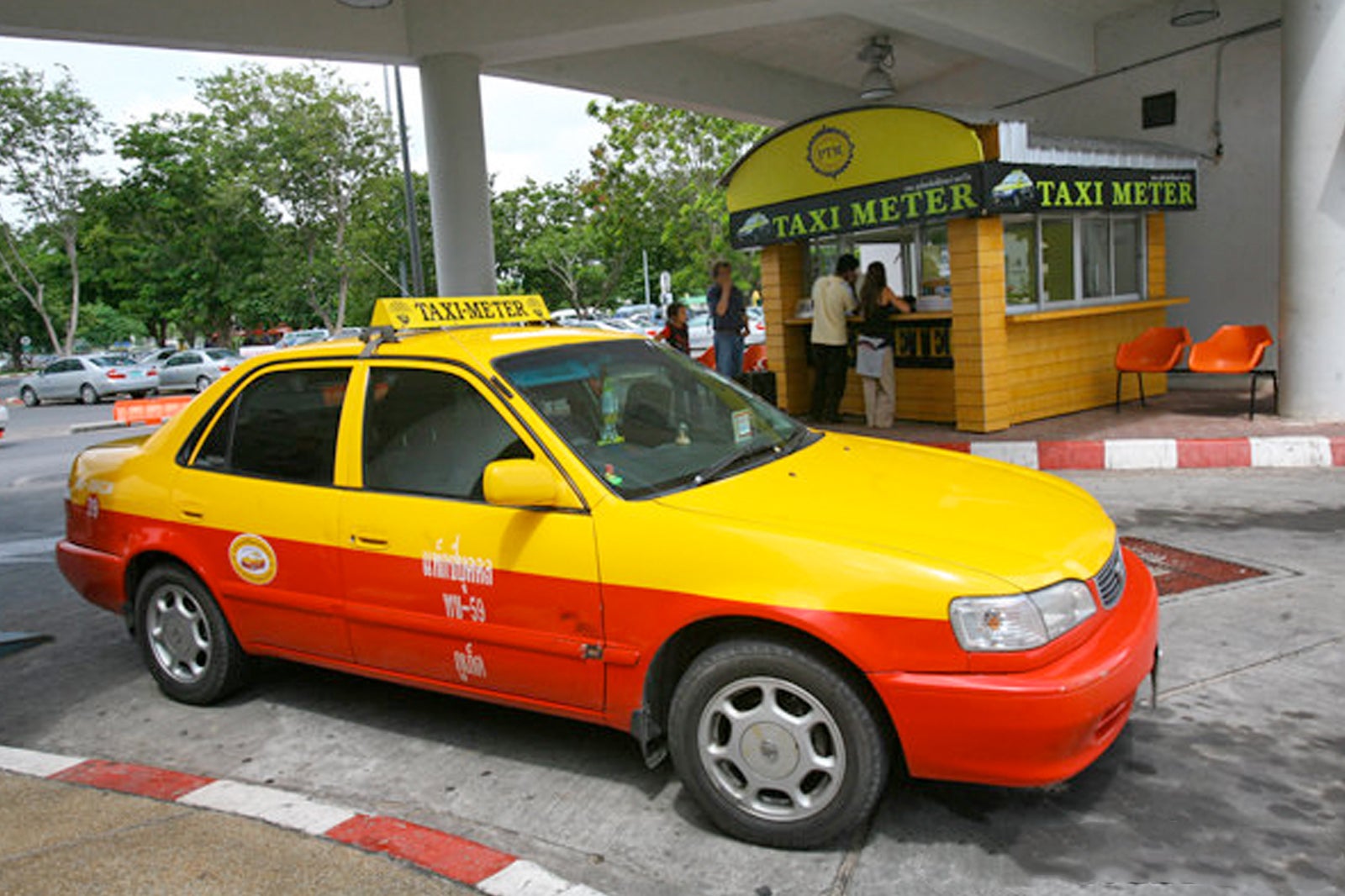 Taxi Meter – Phuket International Airport
A lot of desks in the Arrivals hall say that they provide taxis, but are actually limo services. To find the real metered taxis, you need to leave the airport building and look for the counter marked "taxi meter". Unlike the alternatives, these vehicles always use their meters and the fares are fairer. You'll have to pay an extra 100 baht on top of the meter as an airport service charge. Average fares for major destinations are:
Note that this charge is for the taxi, not per passenger.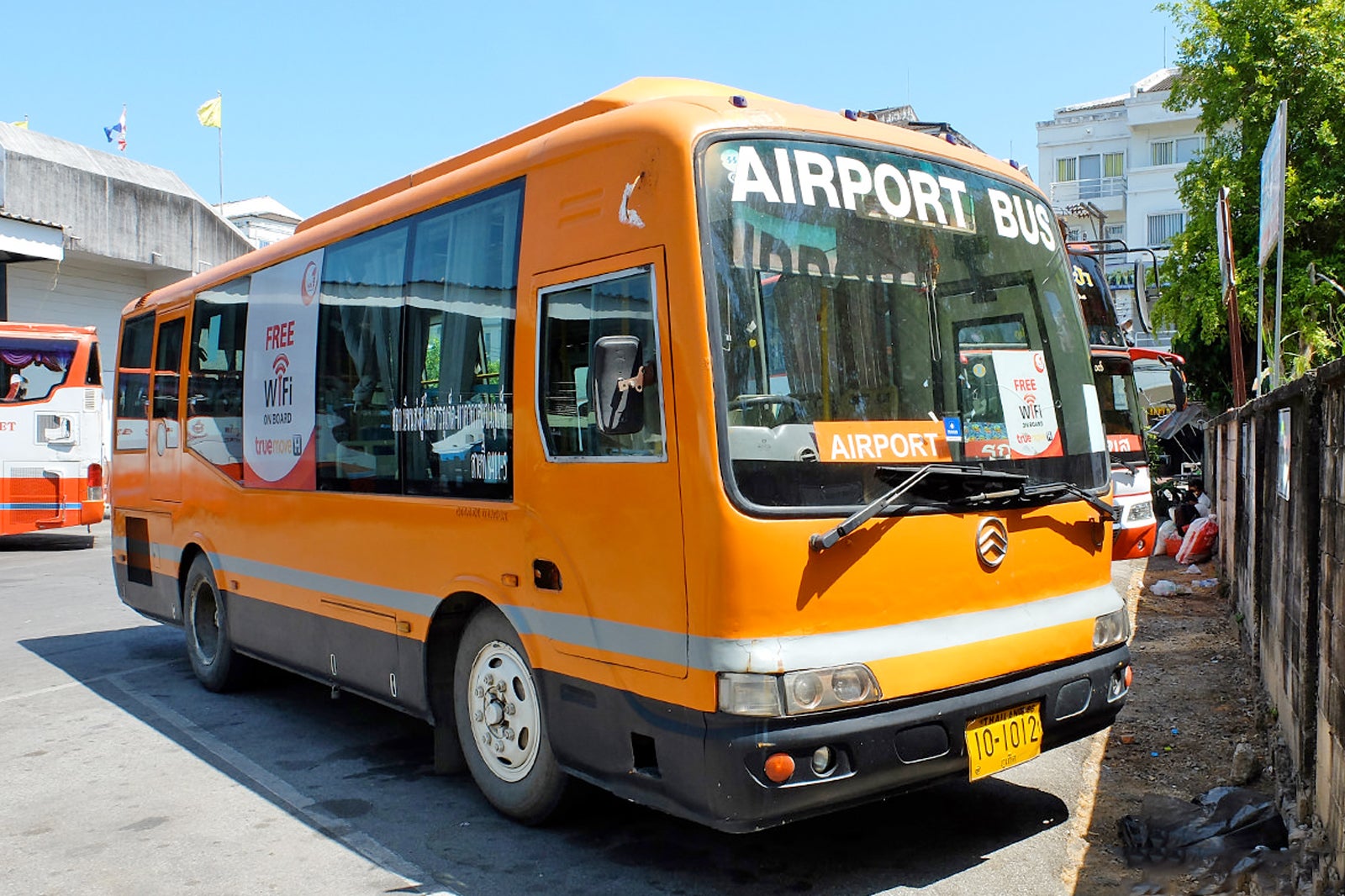 Phuket Airport Bus – Phuket International Airport
There are 2 inexpensive hourly bus services from Phuket Airport. The bright orange buses go to Phuket Bus Terminal 1 in Phuket Town, with services from 6.30am to 9.30pm. Tickets are available from the counter by the airport exit. They cost 90 baht for the larger bus and 100 baht for a minibus.
The other service travels to Patong, Kata and Karon beaches. The cream-coloured buses with the blue stripe operate from the northern end of the arrivals curb (turn left out of the exit). They depart hourly from 7.30am and it cost 150 baht to reach Patong and 200 baht for Kata or Karon. Tickets are bought from the driver.
Minivans – Phuket International Airport
Tickets for minivans are available from counters throughout the Arrivals hall. These vehicles are among the most cost-effective methods of getting to your hotel from Phuket Airport. Ticket prices are very low, but the journey is quicker than taking the bus and they will drop you right at your hotel. Minivans sometimes stop off at travel agencies along the way, where they'll try to sell you tour packages. The vehicles can be quite crowded and uncomfortable. They may also take a long time to reach your hotel if there are a lot of passengers.
Ticket prices per person are: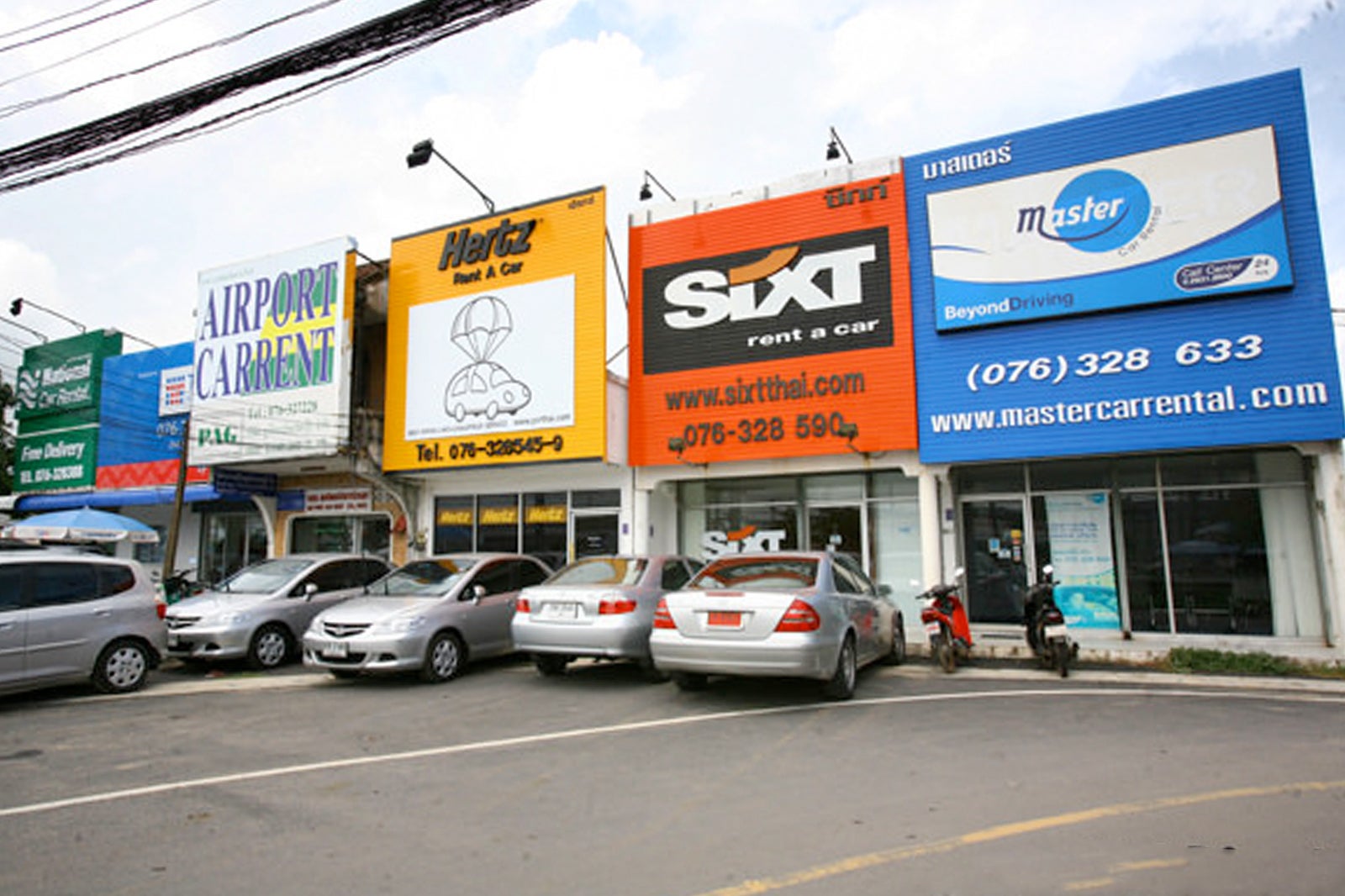 Car Rental – Phuket International Airport
There are 2 car rental counters in the Arrivals hall, where you can hire cars from Avis, Alamo, National and Hertz, among others. Please make sure to take along your passport and international driving license. Many more companies are located just outside the airport.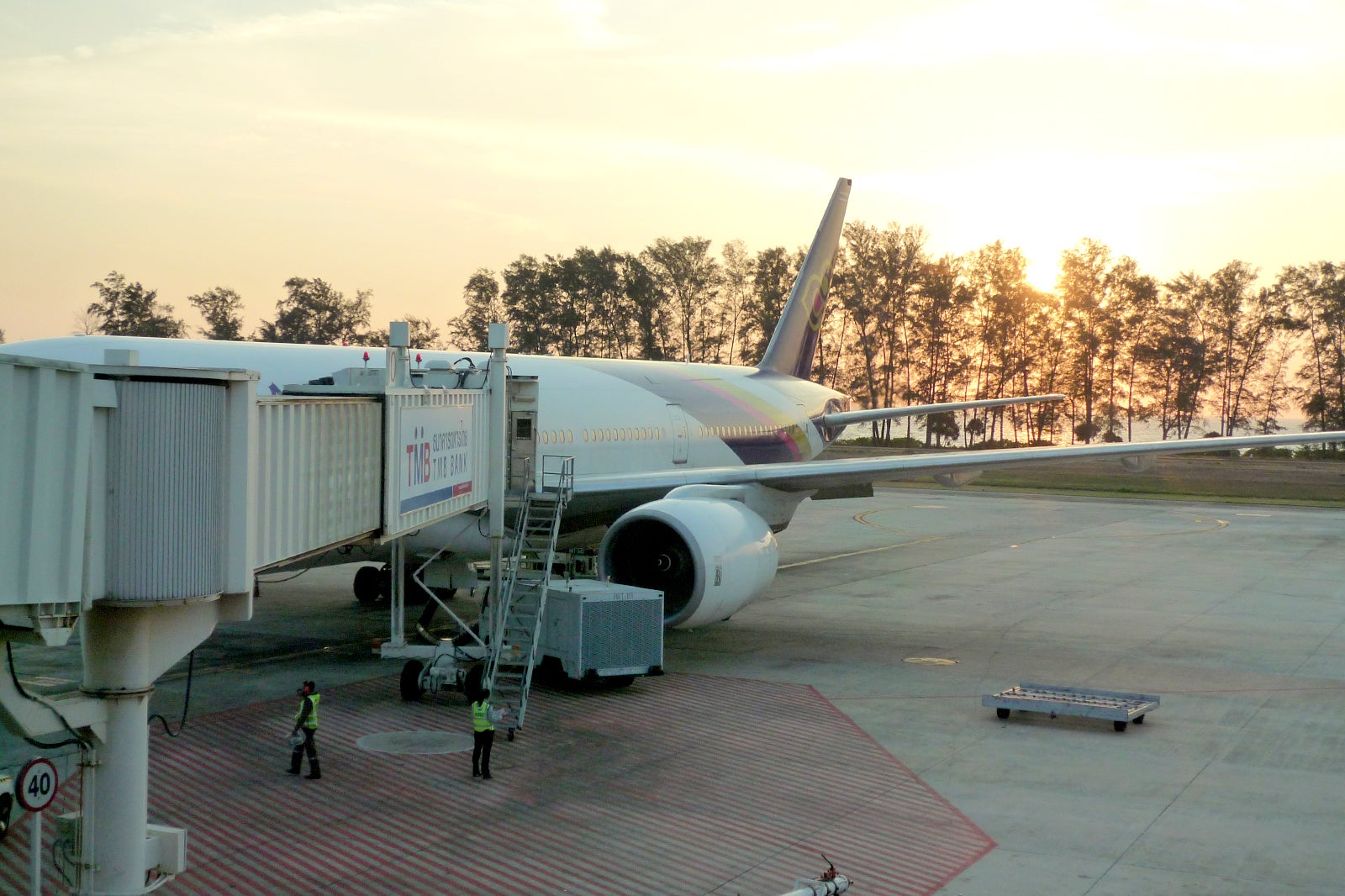 Departures from Phuket International Airport
When it comes to going home or continuing your travels, Phuket Airport is quite compact and very easy to navigate. This makes getting to your gate simpler, but it also means that there are fewer duty-free shops. For more choice, there's a large duty-free shopping mall near Phuket Town. You can purchase goods at tax-less prices there and collect them at the airport before boarding your flight. Restaurants and money exchanges are available in the Departures hall.
It's best to arrive at the airport at least 3 hours before the departure time of an international flight or 1 hour before a domestic one. Given Phuket Airport's small size, you may be able to cut that down a little. However, it's advisable to check with your airline first. Thanks to traffic, getting from Patong to the airport can take as little as 40 minutes or as long as an hour or more.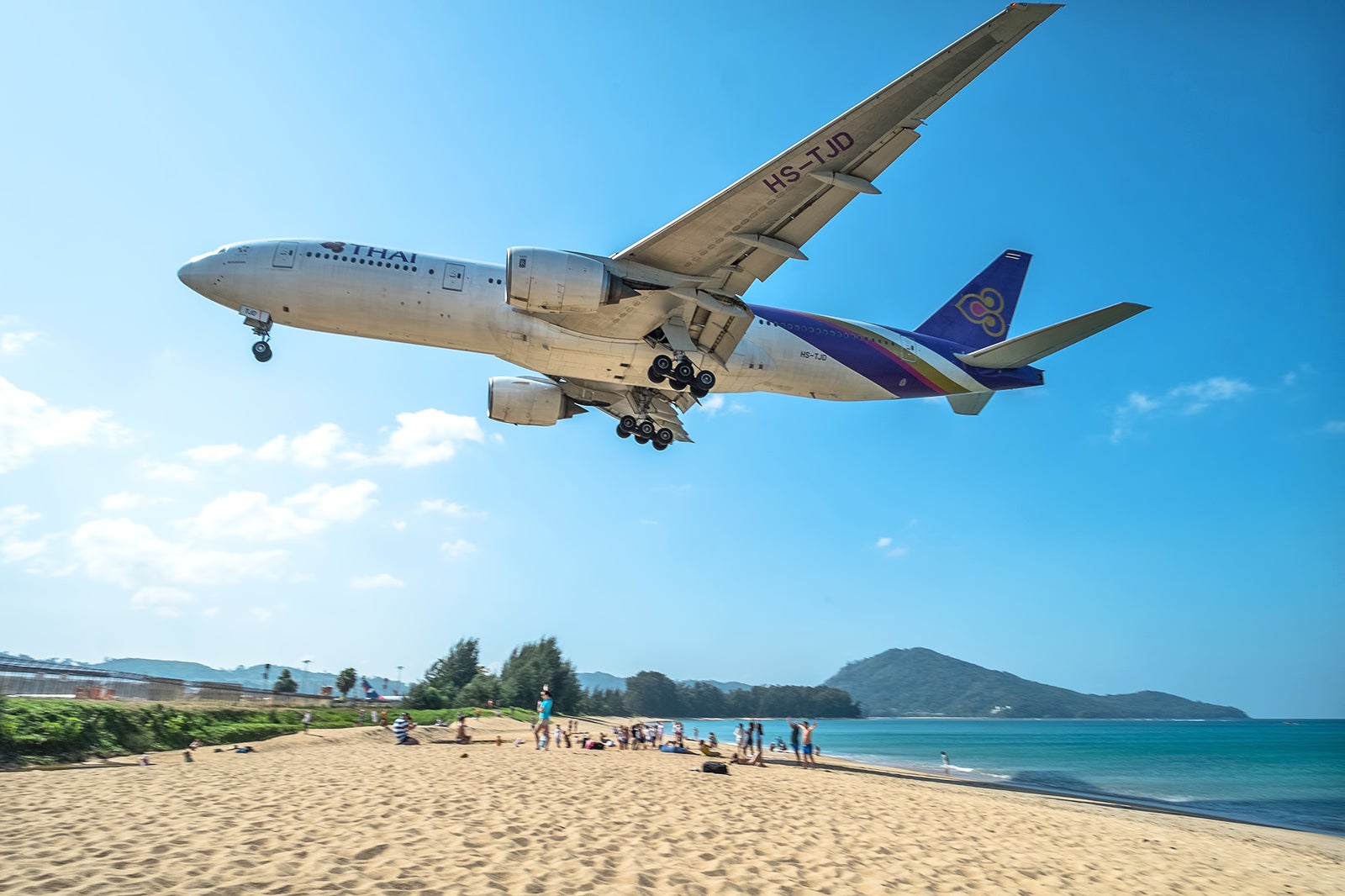 Location: 222 Moo 6, Mai Khao, Thalang, Phuket 83110, Thailand
Phone: +66 (0)76 351 122