Discover Historical Phuket Old Town
Discover Historical Phuket Old Town – Unlike many Thai provincial capitals, Phuket Town shines with personality and nowhere more so than its Old Town. In this historically rich part of town, you'll find shrines, temples (Buddhist and Chinese), ornate and beautifully preserved 'shophouses', quaint cafés, tiny printing shops, impromptu private and public museums and even a mini ex-red light district.
Phuket Old Town was built on riches reaped from Phuket's tin boom of last century when the metal was an extremely valuable commodity. In this quarter of the town, you'll see grandiose Sino-colonial mansions, once occupied by Phuket's tin barons. Phuket Old Town is compact enough to stroll around in. The best time to do this is early in the morning or after the day has lost its heat. There are enough restaurants and cafés to provide you with refreshments so don't bother taking a picnic along.
Amulet market – Discover Historical Phuket Old Town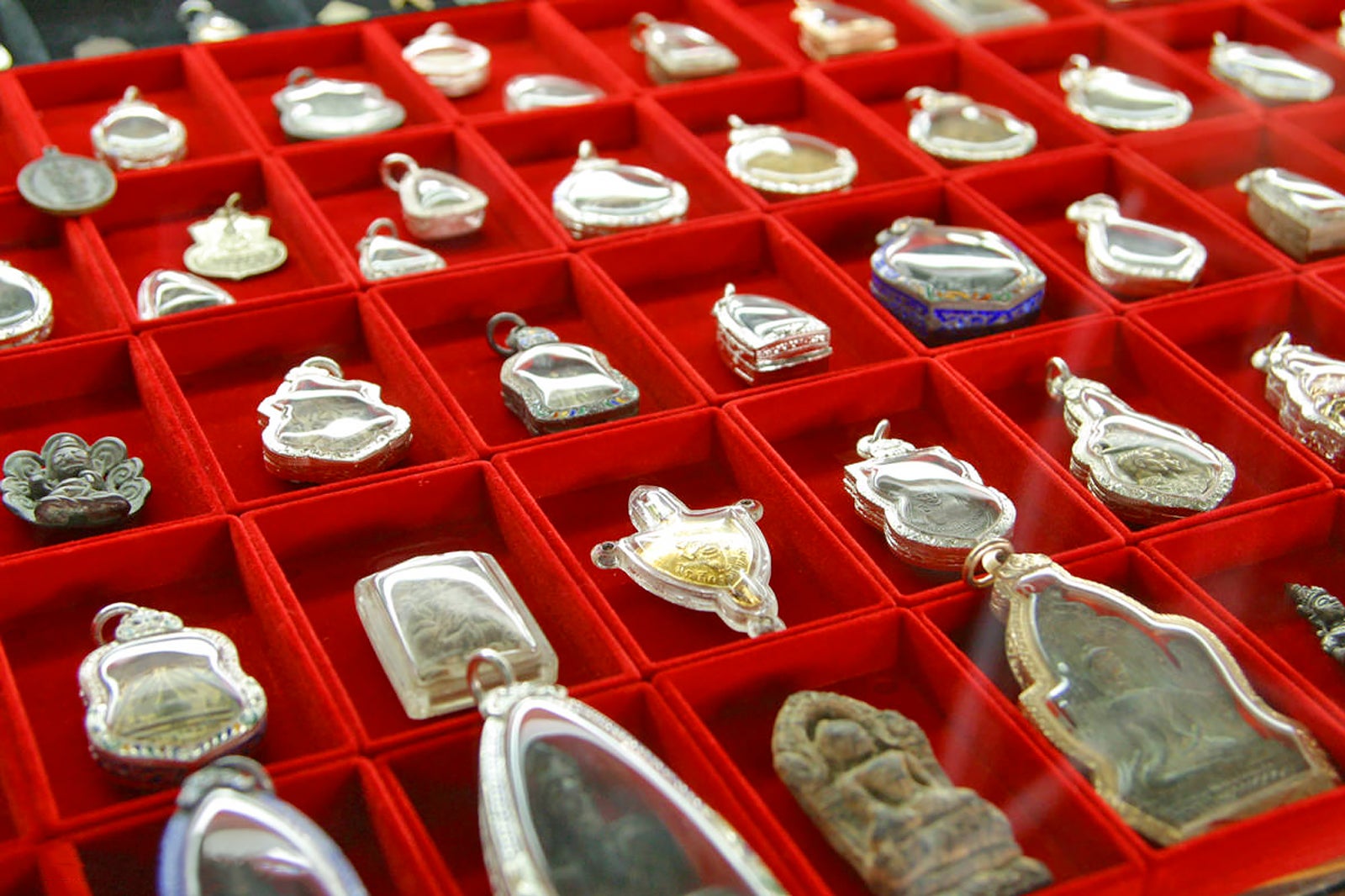 In a tiny alley off Rassada Road in Phuket Town, not far from the Fountain Circle is the Phuket Buddha image and amulet market, a specialised market that attracts many local and overseas Buddhists. In the alley is a long row of stands, each displaying hundreds of amulets. Behind these is a small row of shops, also selling amulets and Buddha images. The displays attract a variety of people, many using magnifying glasses to check the wares.
Location: Ratsada Rd, Talat Yai, Mueang, Phuket 83000, Thailand
Open: Daily from 8 am to 7 pm
Baan Chinpracha – Discover Historical Phuket Old Town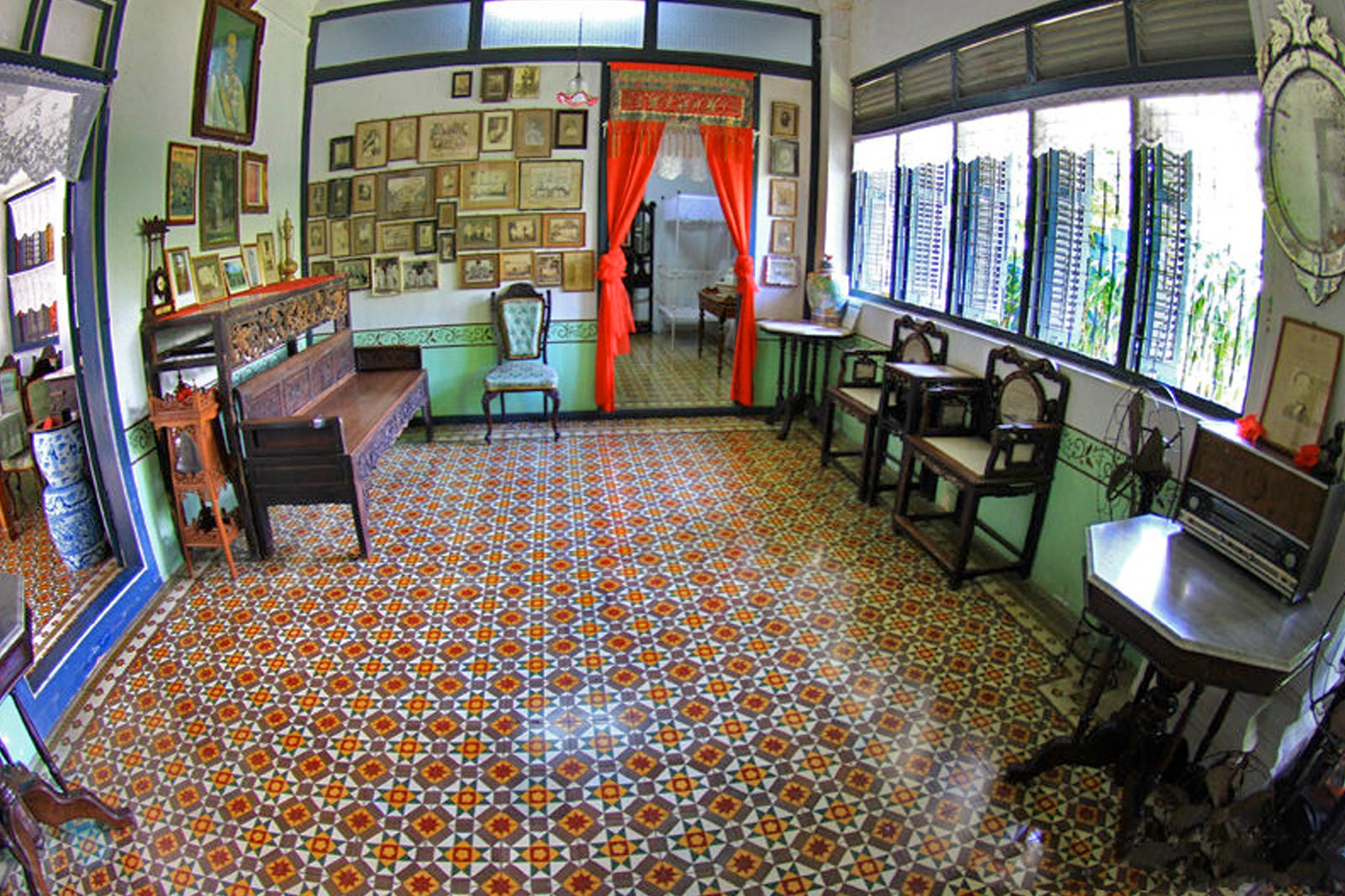 Baan Chinpracha, at 98 Krabi Road in Phuket, is a fine example of a Sino-Colonial mansion and is just a few doors away from the famous Blue Elephant Restaurant. Visitors not only will have a sneak peek of how a wealthy Phuket family used to live many decades ago but they can meet its owner too. Jaroonrat 'Daeng' Tandavanitj and her late husband, Pracha Tandavanitj, inherited this elegant building from his father, who in turn was the eldest son of the original owner, Phra Pitak Chinpracha, who built it in 1903.
Location: 98 Krabi, Talat Nuea, Mueang, Phuket 83000, Thailand
Open: Daily from 9 am to 4.30 pm
Phone: +66 (0)76 211 281
Blue Elephant – Discover Historical Phuket Old Town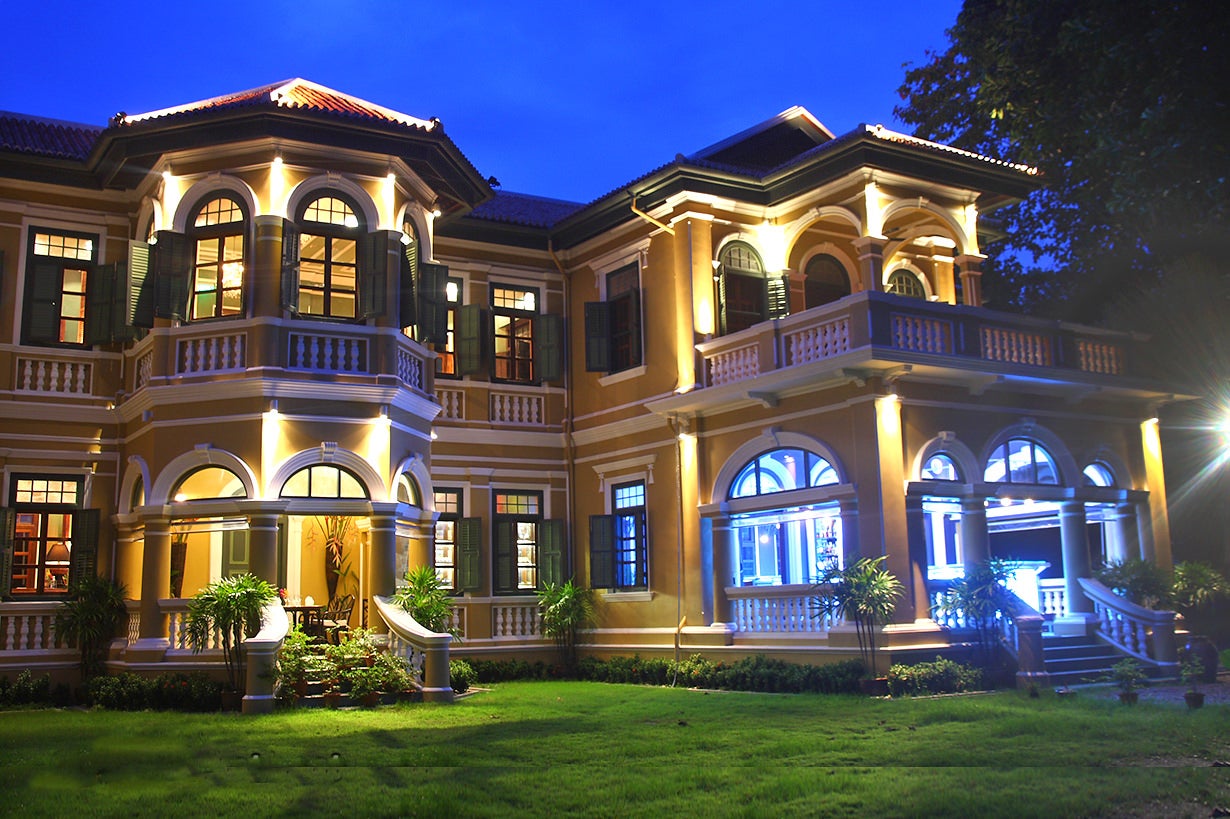 Blue Elephant specialises in Royal Thai cuisine – a rich and exotic combination of flavours once uniquely created for the Royal Palace that has recently grown popular because of the global spread of Thai cooking.
The Phuket branch is based in a splendid, old Chinese-colonial style mansion set in sprawling grounds near the heart of the old quarter of Phuket Town. Fine dining in opulent surroundings is the order of the day at Blue Elephant, Phuket.
Location: 96 Krabi, Talat Nuea, Mueang, Phuket 83000, Thailand
Open: Daily from 9 am to 10.30 pm
Phone: +66 (0)76 354 3554
China Inn Café in Phuket Town – Discover Historical Phuket Old Town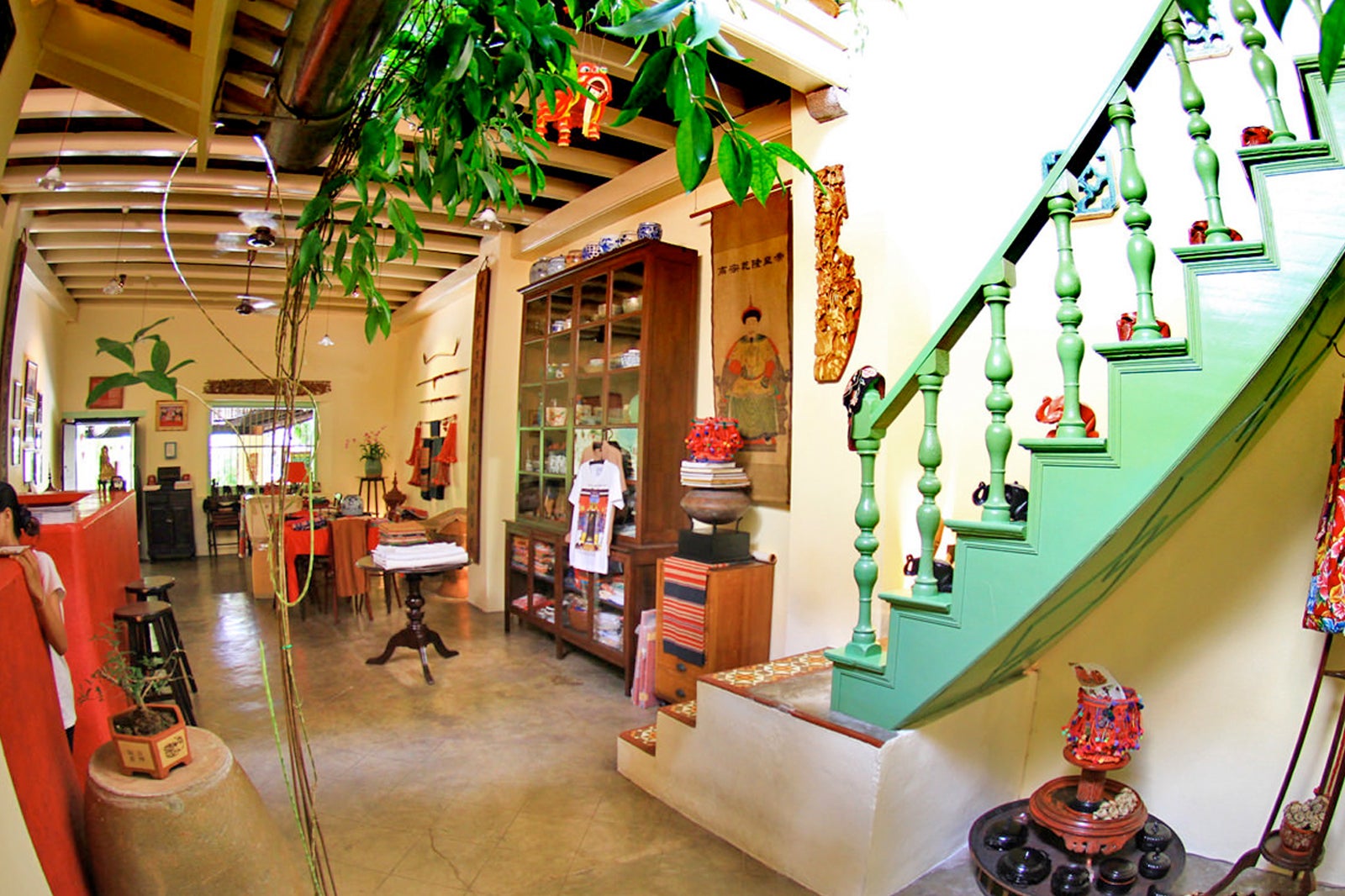 China Inn Café & Restaurant, a beautifully restored example of what people can do with a rundown old building if they possess dedication, patience and vision. The restaurant stands in the heart of Phuket's old town; a place brimming with history and tradition. Diners sit outside at China Inn and it's tastefully fitted out with antique fans, old framed Chinese advertising posters and 'before and after' photos of the building.
China Inn has an extensive Thai menu featuring all the classic dishes as well as an eclectic western menu. There are lovely touches to the presentation such as a vivid flower that comes with the spanking fresh prawn-based spring rolls (more like spring sticks) and dipping sauce.
Location: 21 Thalang Rd, Talat Yai, Mueang, Phuket 83000, Thailand
Open: Tuesday–Wednesday from 10.30 am to 6 pm, Thursday–Saturday from 10.30 am to 9 pm (closed on Monday)
Phone: +66 (0)76 356 2395
Dibuk Road – Discover Historical Phuket Old Town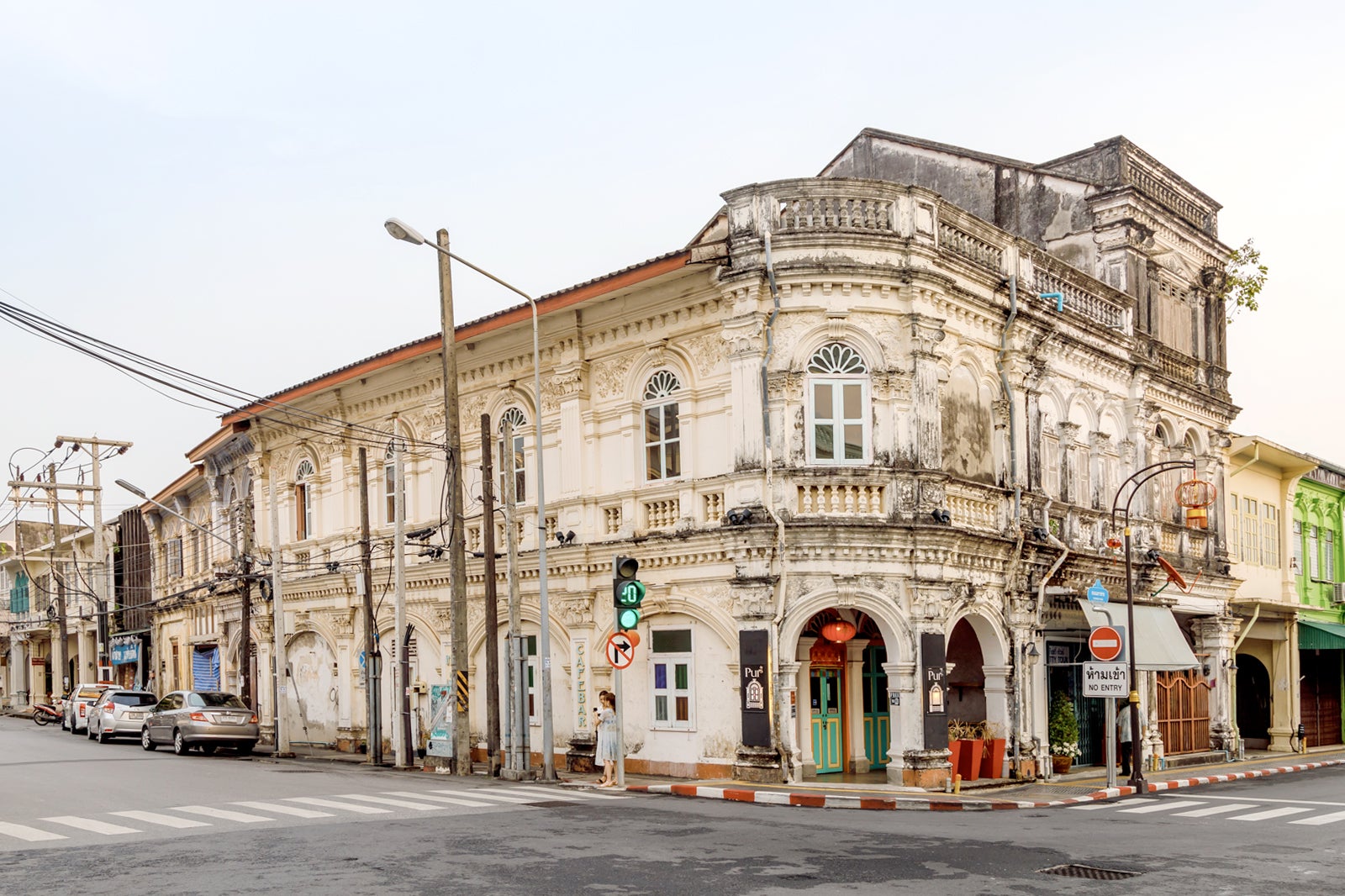 The road directly to the north of Thalang Road is Dibuk Road. Here, Phuket's past is evoked – dibuk being Thai for tin. This road features textile and arts shops and a French restaurant called the Dibuk. Further south lies Phang Nga Road where you will see an old Phuket establishment, the On On Hotel.
The On On is famous for being famous: many backpackers choose to stay there, in spite of the rather meagre facilities, less-than-cheery staff, gloomy rooms and other, cheaper and brighter alternatives close by. Perhaps people are drawn to it because of its star quality – the hotel featured as a Bangkok flophouse in the movie The Beach.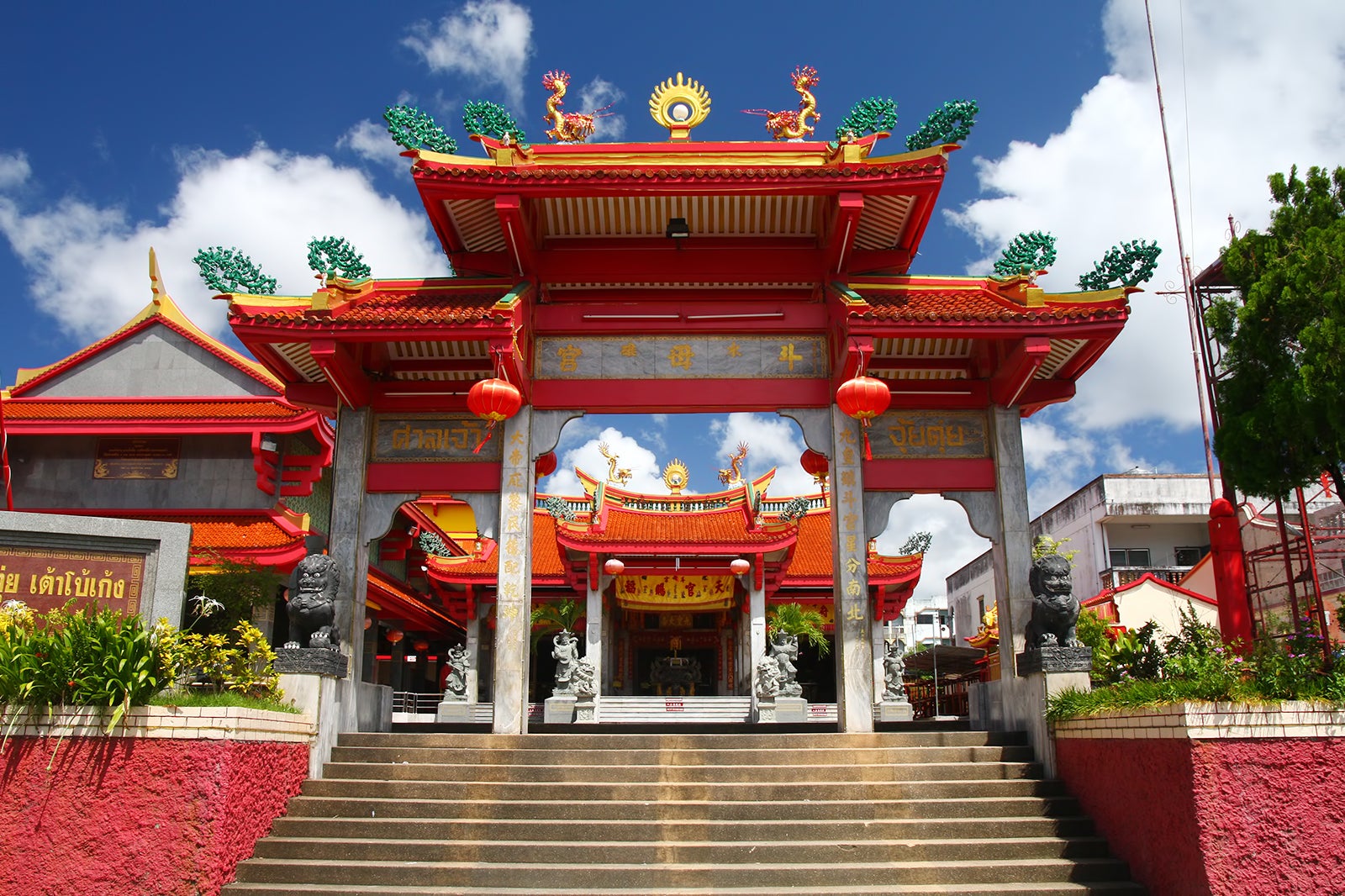 The Chinese Jui Tui Shrine is where people use bamboo blocks to obtain advice from the shrine's oracle. Ask a 'yes or no' question then throw the blocks gently in the air. If both blocks land on the same side the answer is 'no'. If one lands up and the other down the answer is 'yes'. A small donation to the shrine is appreciated. Next to the Jui Tui shrine is Pud Jow ('God Talks') Chinese Taoist Temple. Built 200 years ago, it's the oldest of its sort in Phuket.
Location: 283 Soi Phutorn, Talat Nuea, Mueang, Phuket 83000, Thailand
Open: Daily from 8 am to 8.30 pm
Phone: +66 (0)76 213 2437
Phuket Philatelic Museum – Discover Historical Phuket Old Town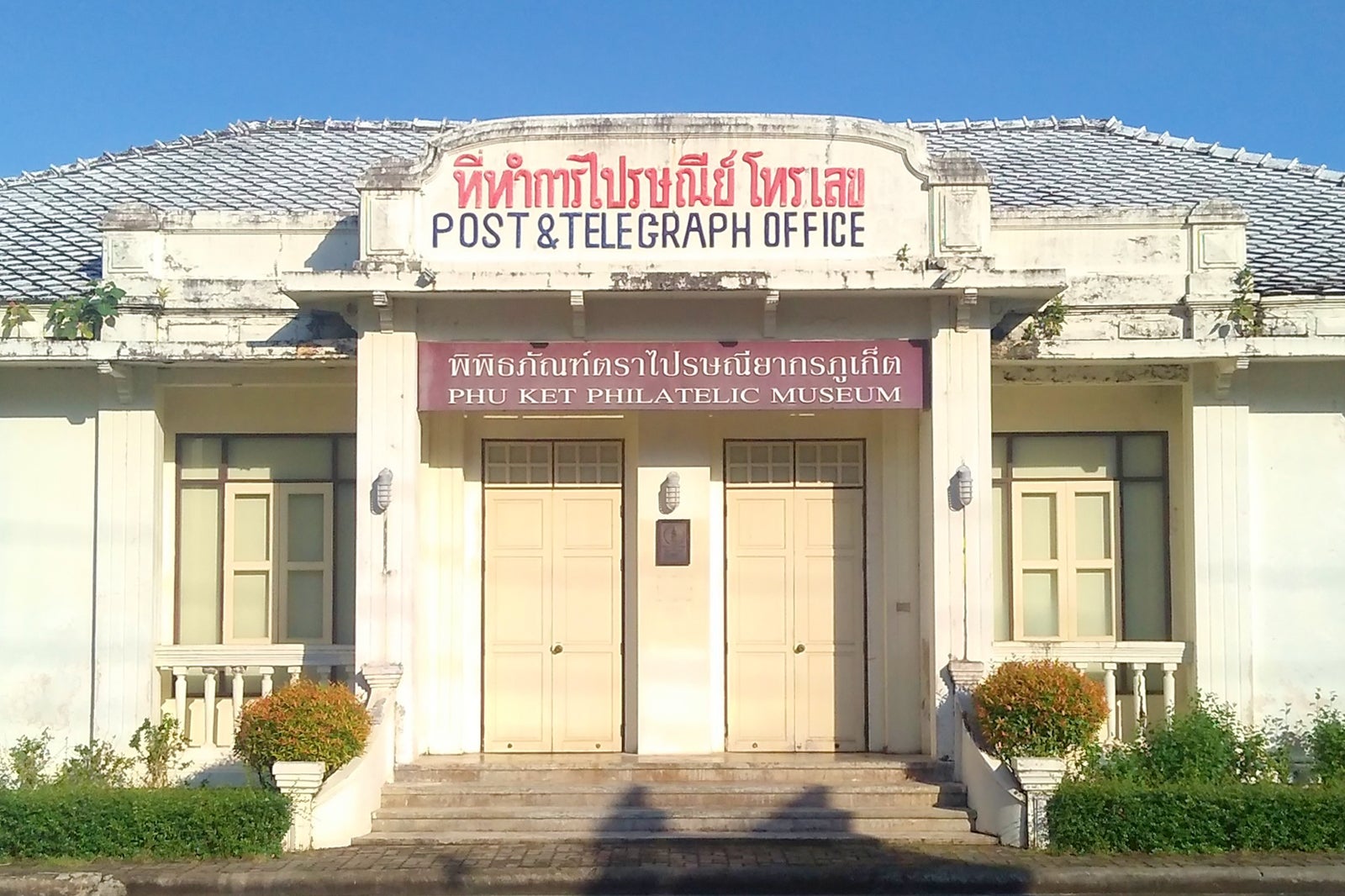 Located inside an 80-year-old building on Montri Road, the stamp museum looks amazing from the outside. There are 3 sections inside: the first part exhibits posters explaining how the Thai Postal Service has developed since its start during the reign of forward-thinking King Rama V. The second room houses a good amount of antique equipment and machines, such as telegraph tickers, telephones, and parcel-weighing machines.
The last section is a souvenir room where sets of Thai stamps are on sale, along with other items. All information is in both English and Thai. Entry is free.
Location: Montri Rd, Talat Nuea, Mueang, Phuket 83000, Thailand
Open: Monday–Friday from 9 am to 5 pm, Saturday–Sunday from 8.30 am to 4.30 pm
Phone: +66 (0)76 216 951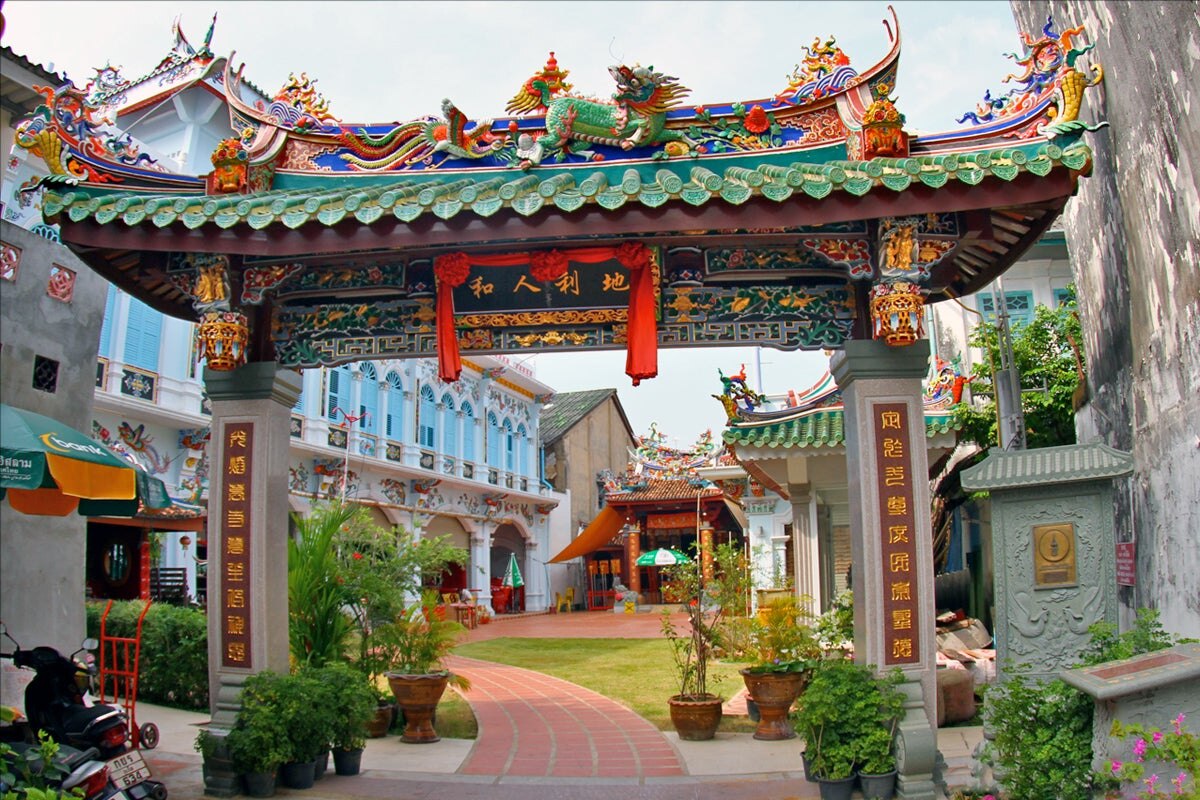 The Shrine of the Serene Light is a beautiful old Chinese shrine which was, at one point, among the finest secret sites of Phuket Town. Formerly only accessible through a non-descript alley, the entrance has now been widened and made significantly grander, making it now one of the most popular shrines in Phuket.
Founded in 1891 by the Hokkien Chinese descendants of the Tan Luan Jae family, the Shrine of the Serene Light – also known as Sang Tham Shrine, with a number of other name variations depending on the language and dialect – is modest in size, but extravagant in appearance. It clearly shows its heritage in its distinctive architectural design, with features common in Hokkien Chinese shrines such as the terracotta-tiled roof and single-story construction.
Location: 72/1 Yaowarat Rd, Talat Yai, Mueang, Phuket 83000, Thailand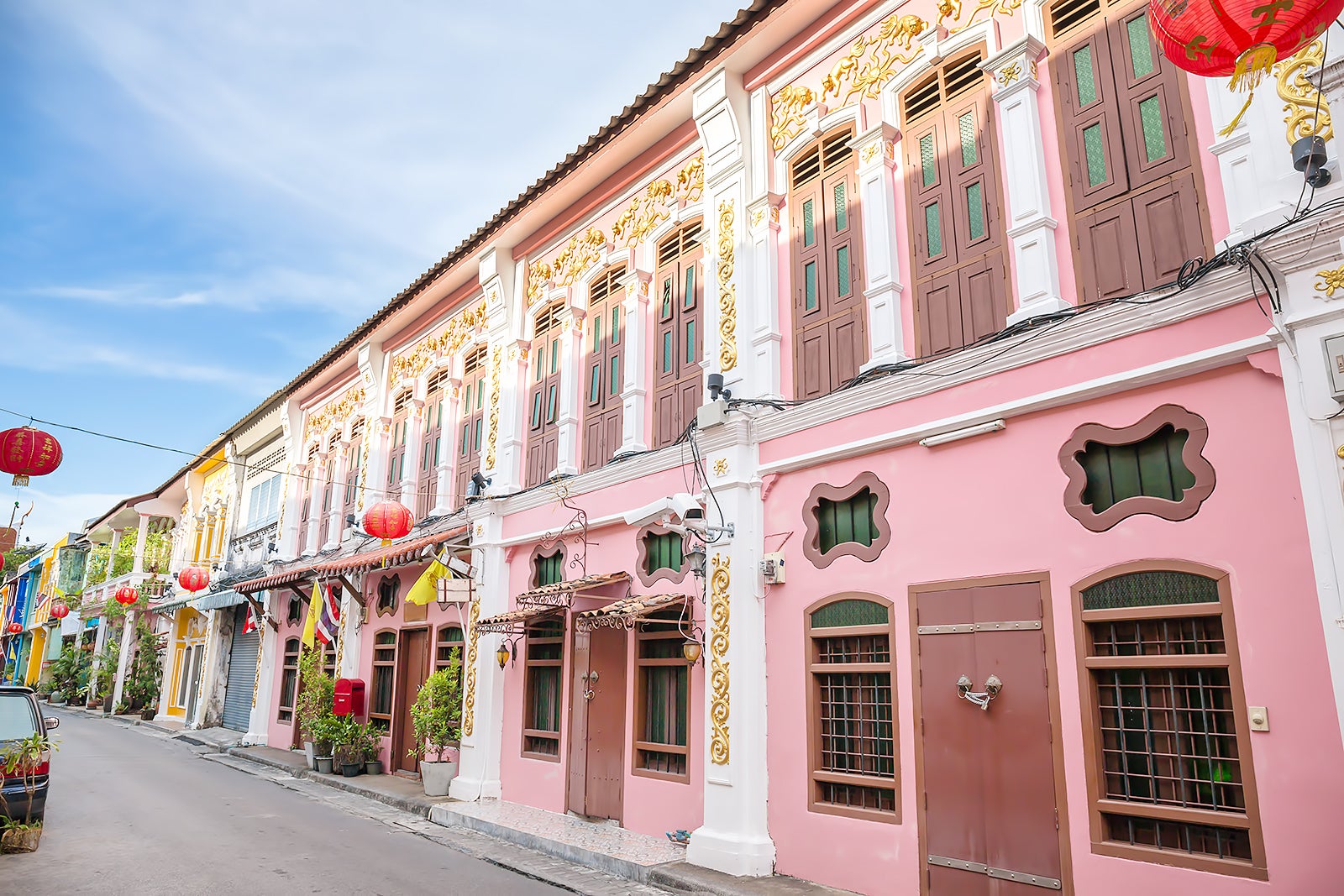 Soi Romanee is located in the heart of Phuket Old Town. A walk along the soi evokes Phuket's interesting history. Like many streets in Phuket's Old Town, there are lots of attractive Sino-Portuguese style shophouses. Some of the vintage buildings have been converted into bars, guesthouses and cafés. Here you can enjoy an easy-going night out.
Unlike in most places in Thailand, there are no funny looking electric or telephone cables hanging here and there. Everything has been nicely buried underground. Some local families have been living along this street for generations. Most of them have Chinese backgrounds hence many houses have cute little red Chinese shrines set high up on the outside walls to make it easy for them to pray to the deities before entering or leaving the house.
Suriyadate Fountain – Discover Historical Phuket Old Town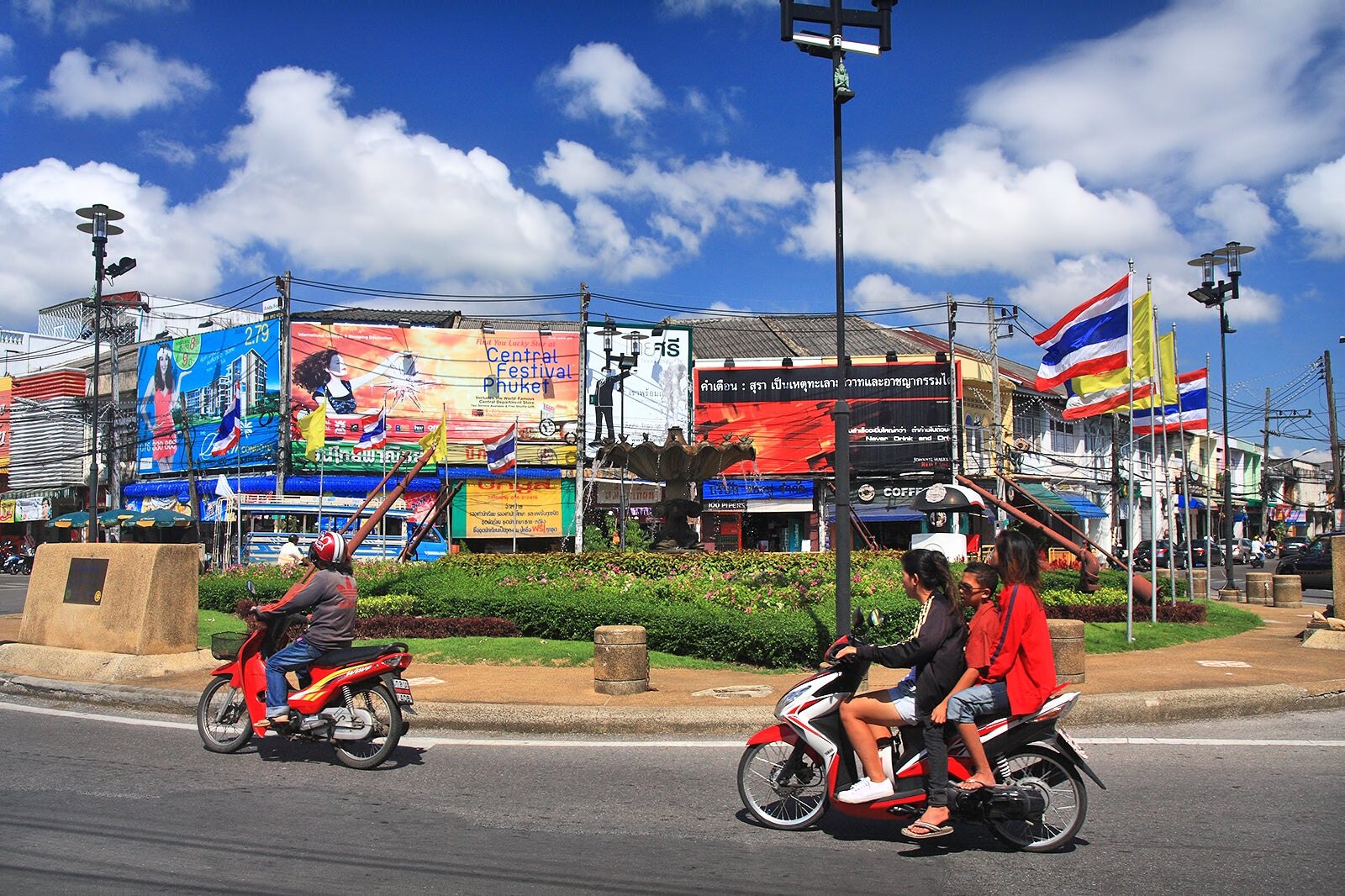 At the western end of Rassada Road stands a traffic circle with what looks like large green guns mounted on it. This is the Suriyadate Fountain and the water-spouting 'guns' are in fact what used to be extremely powerful water cannons that blasted topsoil and rocks away in the tin mining process.
Location: Ratsada Rd, Talat Nuea, Muang, Phuket 83000, Thailand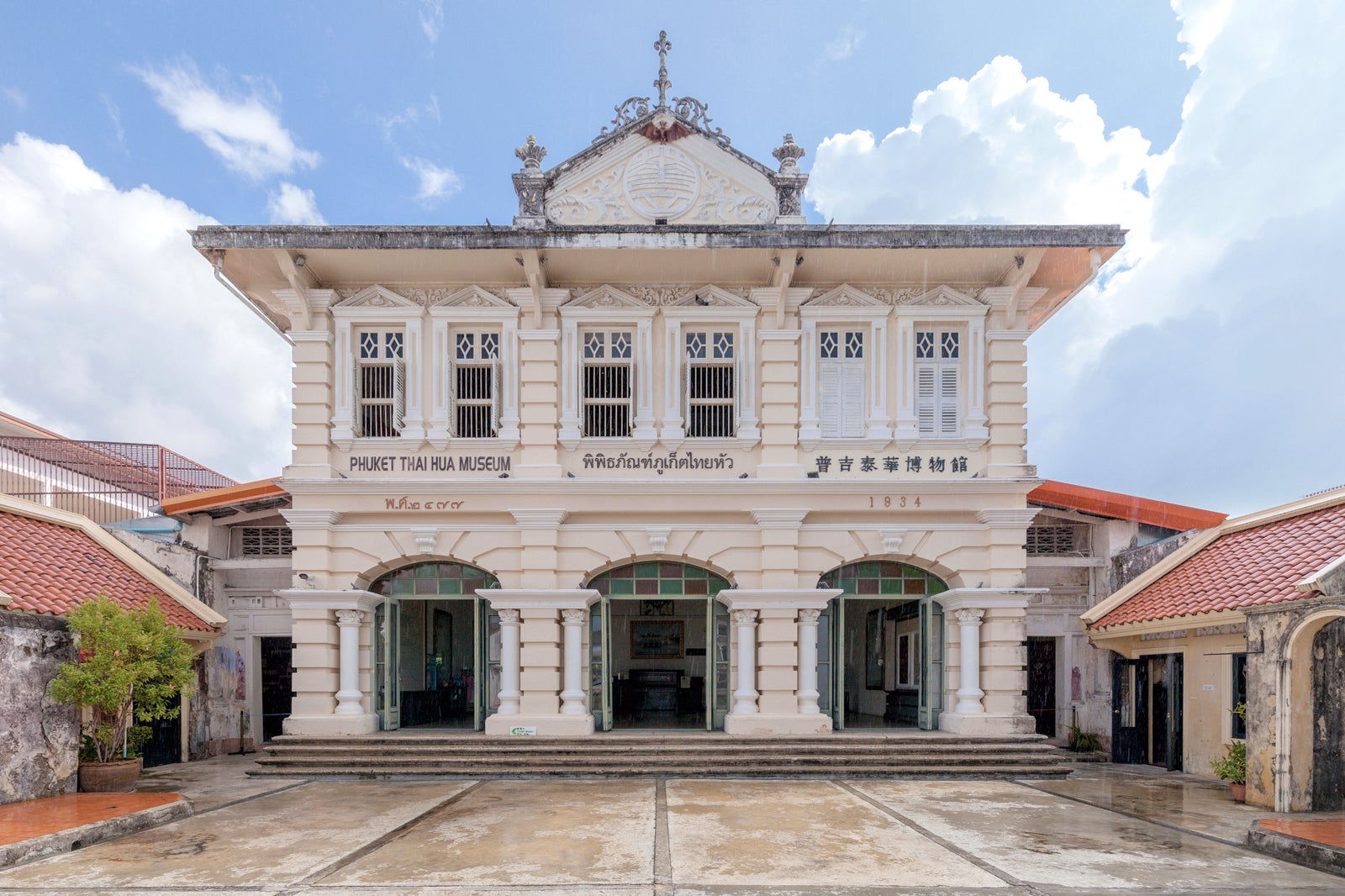 Thai Hua Museum on Krabi Road is one of the best looking and well-maintained Sino-Portuguese buildings in Phuket. This recently renovated building was at one stage a Chinese-language school.
These days, it's used as a museum, exhibition space and an occasional function hall. The Thai Hua Museum was given an award in the category of constitutional and public buildings by the Siam Architect Association under the King's patronage for its outstanding role in conserving architectural arts.
Location: 28 Krabi Road, Talat Nuea, Mueang, Phuket 83000, Thailand
Open: Daily from 9 am to 5 pm
Phone: +66 (0)76 211 224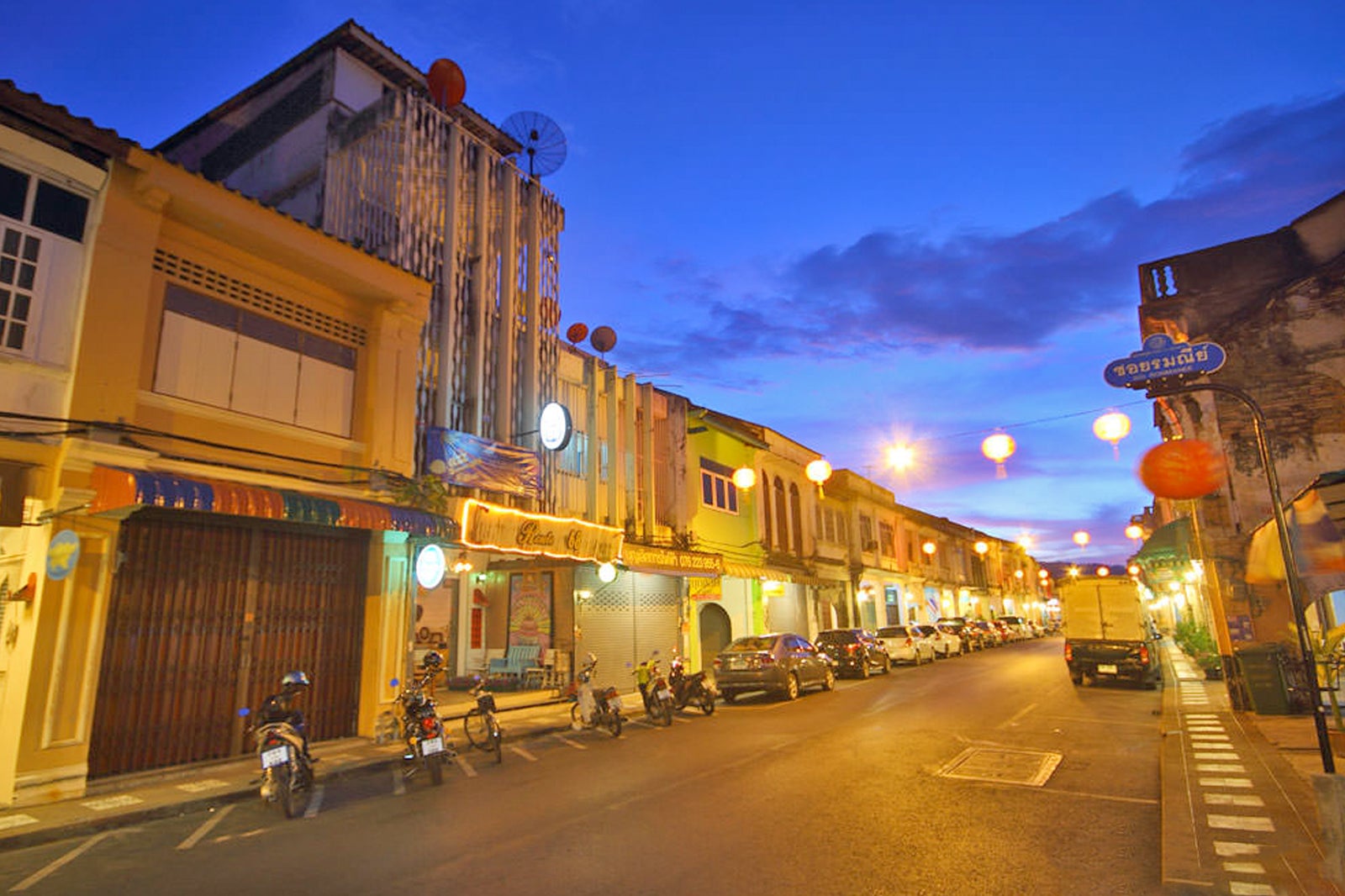 Thalang Road is the main central street of Phuket's charming Old Town. This quaint, narrow boulevard is studded with numerous attractions, great shops, an eclectic mix of restaurants, several small guesthouses and more, all housed in the beautiful Sino-Portuguese architecture which makes Phuket Town so famous. As well as being one of the oldest streets in Phuket, it remains one of the busiest. It's still a major route for road traffic, except for on Sunday evenings when it becomes Phuket's own Walking Street.

A mostly one-way street running east to west for 600m through the heart of the city, it starts from Montri Road, crosses Thepkasattri Road (the main highway along the length of the whole island) and ends at a junction with Yaowarat Road, where it becomes Krabi Road.
Phone: +66 (0)7 635 623913
Thavorn Hotel Museum – Discover Historical Phuket Old Town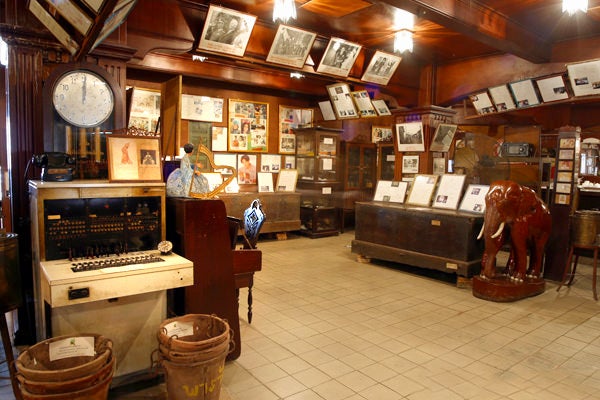 On Rassada Road (named after Ratsada Korsimbi Na Ranong, Phuket's forward-thinking governor of 100 years' ago), in the Thavorn Hotel, you will find a fascinating collection of miscellaneous memorabilia in its lobby and adjoining ground floor rooms. Here, there are strongboxes, ancient-looking typewriters, antique post boxes and toys as well as photos from past eras to admire.
Location: 74 Ratsada Rd, Talad Yai, Mueang, Phuket 83000, Thailand
Open: Daily from 8 am to 5 pm
The Memory at On On Hotel – Discover Historical Phuket Old Town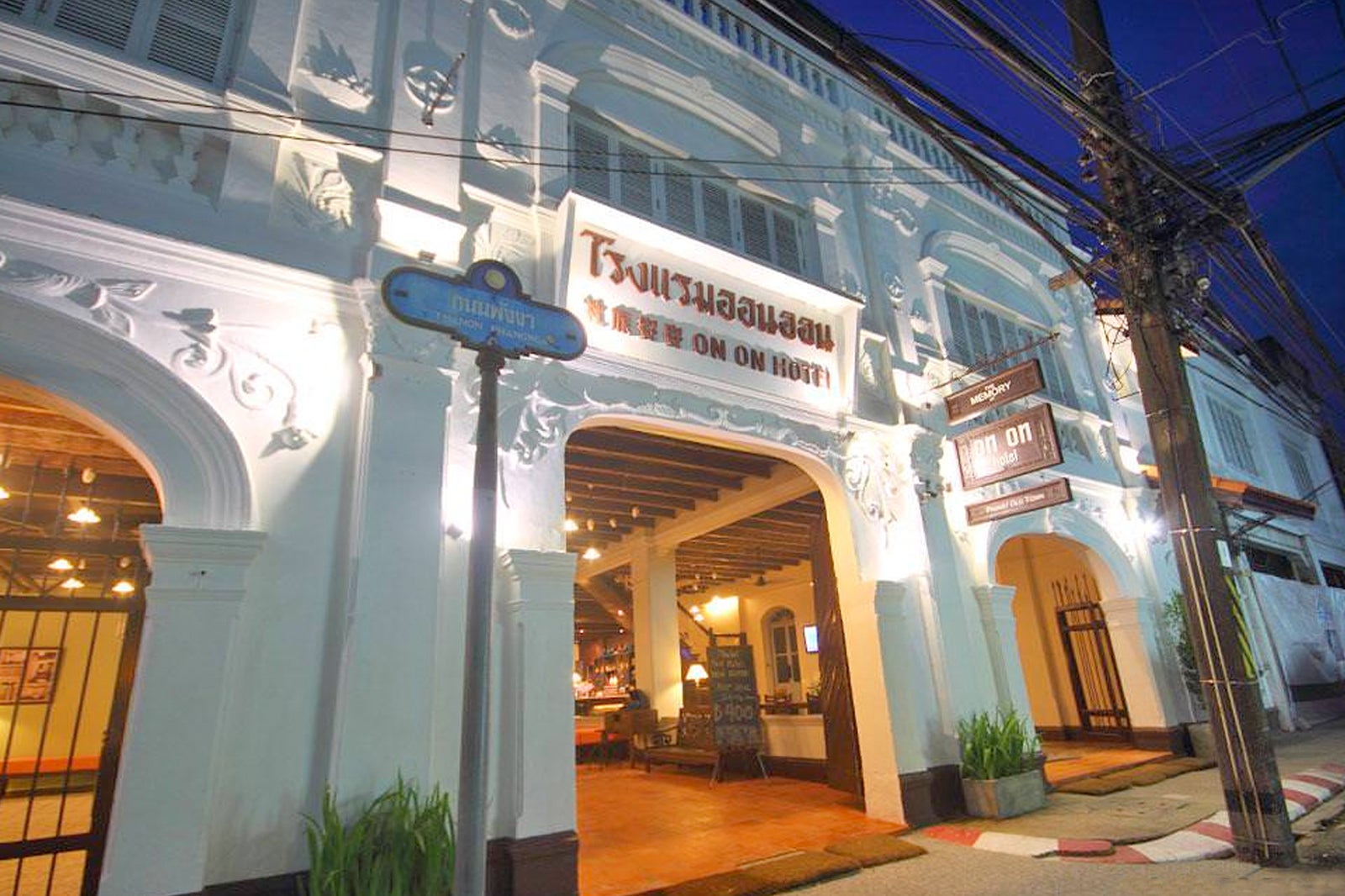 The Memory at On On Hotel was made famous in 2000 because of its appearance in the Leonardo Di Caprio film The Beach. Located along Phang Nga Road in Phuket Old Town and formerly known as On On Hotel (in Chinese, 'un un' means 'happiness for all visitors'), it went through a complete renovation in 2012 and 2013. Rather than the dingy and depressing hotel it represents in the movie, it's now an attractive and chic place.
In 1929 – when On On Hotel first opened – the main industry in Phuket was tin mining. The area of Kathu, a few kilometres west from Phuket Town, was one gigantic tin mine, with hundreds of Chinese migrants digging to excavate the metal. In Phuket Town, Ta Pan Hin was the port from where the tin was exported to all around the world, mostly aboard European ships. The grandfather of the current owner, a tin baron and trader, had the idea to set up accommodation for other traders coming to Phuket Town. The first On On Hotel had 5 rooms which cost approximately 80 satang (not even one baht) a night!
Location: 19 Phangnga Rd, Talat Yai, Mueang, Phuket 83000, Thailand
Phone: +66 (0)76 363 700
Discover Historical Phuket Old Town
Charter Dock A Thailand – Luxury made Personal